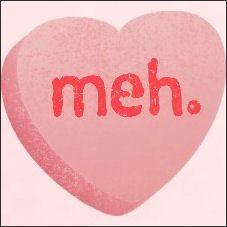 Love is a battlefield: Which side are you on?
By Evan Walsh and Sara Hollabaugh
---
By Evan Walsh, Chief Copy Editor
Boxes of chocolates, roses, dinners your college budget can't afford—Valentine's Day just came and went. I want to leave you bachelorettes and bachelors with some survival tips for Valentine's Day 2018.
Now, while it may seem like everyone is making preparations for this holiday (is it actually that?), you shouldn't get discouraged if you spent Tuesday alone.
Being single in college has its perks, so let's look at the proverbial (wine) glass half-full.
For starters, you avoided having to prepare.
Making the perfect plans is stressful, and among couples there is an unwritten rule that each couple has to outdo the other couples they know. Valentine's Day should not be about you winning and everyone else losing. But if that's how you choose to celebrate, that is your decision.
Just remember, you'll have to anticipate what that lucky lady or man in your life wants and then go way past their expectations. That, to me at least, sounds really hard.
In doing so, you run the risk of failure and the unfortunate feeling that you have failed your better half.
Valentine's Day is not the only holiday to have this effect. New Year's Eve often ends poorly when friends make plans so unrealistic that they might actually need a New Year's Miracle.
Second, as a single man or woman, you can fly under the radar.
If you aren't doing anything special in the first place, then you will never feel the need to let everyone know how awesome your evening was.
You have spared your friends and social network from having to endure hearing about it, and that deserves a big thanks.
Also, please do your best not to misconstrue what seems like cynicism for honest skepticism.
My parents have been married for 38 years and I'd be surprised if they even realized Valentine's Day happened. Why do they, or any other couple, need a special day to validate their love for each other?
Last, when you're single you can give yourself the gift of Valentine's Day.
Maybe, instead of booking a trip to a bourgeois restaurant, you've freed some time to read that book you started, polish off a Netflix series, prepare for tests and papers, or get drunk and try your luck at Clancey's. The choice is yours.
So that is what you, my failed fellow Casanovas and Casanovettes, are not missing. I hope all you single college students will consider this Hallmark advice.
By Sara Hollabaugh, Online Editor
Look, I'll be the first one to say it's stupid to celebrate your better half only one day out of the 365 days a year gives you.
I get it.
If you love someone, show them every day. But honestly, I do that with the guy in my life, as he does with me.
So let me play devil's advocate to Evan's well-intentioned "tips for Valentine's Day success," which in summary tells everyone to stop trying to validate their love.
I don't get excited for Valentine's Day because I need the attention or want everyone else to be miserable by sharing my excitement over plans, gifts and obligatory social media posts.
I just want people to know that genuine love is out there.
If I were to ignore Valentine's Day and tell my significant other I wanted him to basically delete it from his calendar, he'd say no. He'd say no because he likes celebrating me. And you know what, I'd never even suggest it because I like celebrating him, too.
I found someone I like to go out to dinner with and spoil with my college budget on a thoughtful gift.
I know I can do this any other day, but I mean come on—Mother's Day, Father's Day, Grandparents Day, birthdays and every other holiday exists.
Let one that applies to me at 22 years old, other than my day of birth, get celebrated. I'm not a mother or a father, and by cause and effect, I'm not a grandparent, either.
So I get this one day to be outwardly mushy with the one I love.
If you have a problem with that, I'm sorry. Like I said, I don't do it for attention or to one-up my boyfriend. I do it, in part, because it's America's tradition that I've grown up loving.
I know many of you will find flaws in that sentence, but trust me, I have the best intentions when it comes to celebrating this Hallmark holiday.
So here's my overarching tip: enjoy the day and don't let those who want to bring you down feel insecure about celebrating love.
After all, it's love we're celebrating. Not hatred. And I think that's the most important part of it all.