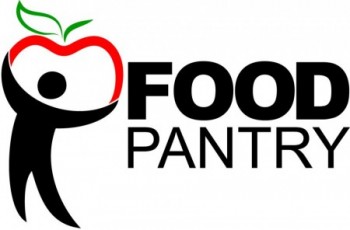 Food pantries: Take what you want, leave what you don't
By Tom Wolber, Contributing Writer
At least 12 colleges and universities across Ohio operate free food pantries, ac- cording to the latest "Hunger on Campus" report by the Ohio Association of Community Action Agencies (OACAA).
The organization, which releases reports on poverty every year, estimates the poverty rate in Ohio to be 14.8 percent (or about 1.6 million people) in 2015.
Food insecurity is also common among many higher-education students, which is why numerous college campuses in the U.S. run their own food pantries. The College and University Food Bank Alliance (CUFBA) has 400 members.
Many pantries have been in existence since the Great Recession of 2008/09, others have opened recently.
OSU started one a year ago, which serves 110 people every month, according to a Columbus Dispatch article that appeared on March 24. Nearby Otterbein University recently started one. Wright State's pantry began in 2011 and serves anywhere from 10 to 50 students a week.
The Owens Community College in the Toledo area not only serves students but also staff members. Janitors earn low wages and part-time instructors do not receive any benefits, so money is tight for many of them as well.
Other Ohio campuses with food pantries include Akron University, the University of Cincinnati, Cleveland State, Kent State, the University of Toledo, Wright State and Xavier University.
Ohio Wesleyan, too, has a small food pantry.
The "Chaplain's Free Food Bank," as it is called, is located on the third oor of the Hamilton-Williams Campus Center. A sign reads, "Take what you want, leave what you can."
At a recent visit, there were only a handful of nonperishable items sitting on the shelves – several cans with beans and tuna and some packages with edamame and quinoa.
Depending on the season, there may also be fresh produce from someone's garden. There is no attempt to advertise the pantry and no budget to keep it well-stocked. At times, it is completely empty. If it were better known, perhaps more students, faculty and staff would drop off items they don't need or want for those who don't have enough.
Hopefully this little article encourages the campus community to invest a bit more time and effort into the pantry. Especially during the summer months when the campus cafeterias are closed, there are students who would benefit from having access to a food bank that reliably supplements their food intake.
At Wright State, individuals and businesses donate about 1,000 pounds of food (as well as hygiene products) every month. There is no reason why OWU couldn't create a dedicated room at a central location and open it up at a few convenient times each week.
The Chaplain's Office is to be commended for having shown compassion and having maintained its food bank for years, but perhaps the time has come to raise its pro le and to elevate it to somewhat higher, institutional level, as other colleges and universities have done.
An attractive and well-stocked food pantry could even serve as a recruitment tool to be shown to prospective students and their parents when they visit the campus. It would send the message that the university stands ready to take care of each and every one of its members when they nd themselves in need.
Low-and-moderate-income people are sometimes blamed for making "bad choices" or for not demonstrating enough "personal responsibility." Not so.
The prevailing Ohio minimum wage of $8.15 an hour is not a living wage. Students, in particular, have limited opportunity to work and make money.
The average student graduates with a debt of more than $30,000 these days. The funds they do have are spent on necessities such as textbooks or medication.
Cheap clothing can be found at thrift stores, but cheap or free food is harder to come by. Many middle-class families are one medical emergency, one car crash, or one paycheck away from food insecurity, forfeiture, and bankruptcy.
Poverty is all around us, even in the sub- urbs. "The age of poverty" is ascendant, and income inequality is getting steadily worse. The Trump administration is adamant about slashing Pell Grant funding by $3.9 billion in 2018 and by $65 billion over the next 10 years. Students should not be shy and hesitant about taking advantage of opportunities to supplement their meager income with free items such as food or clothing if they can nd them. If anyone should be ashamed, it is the politicians who are ddling in Washington while America is burning.