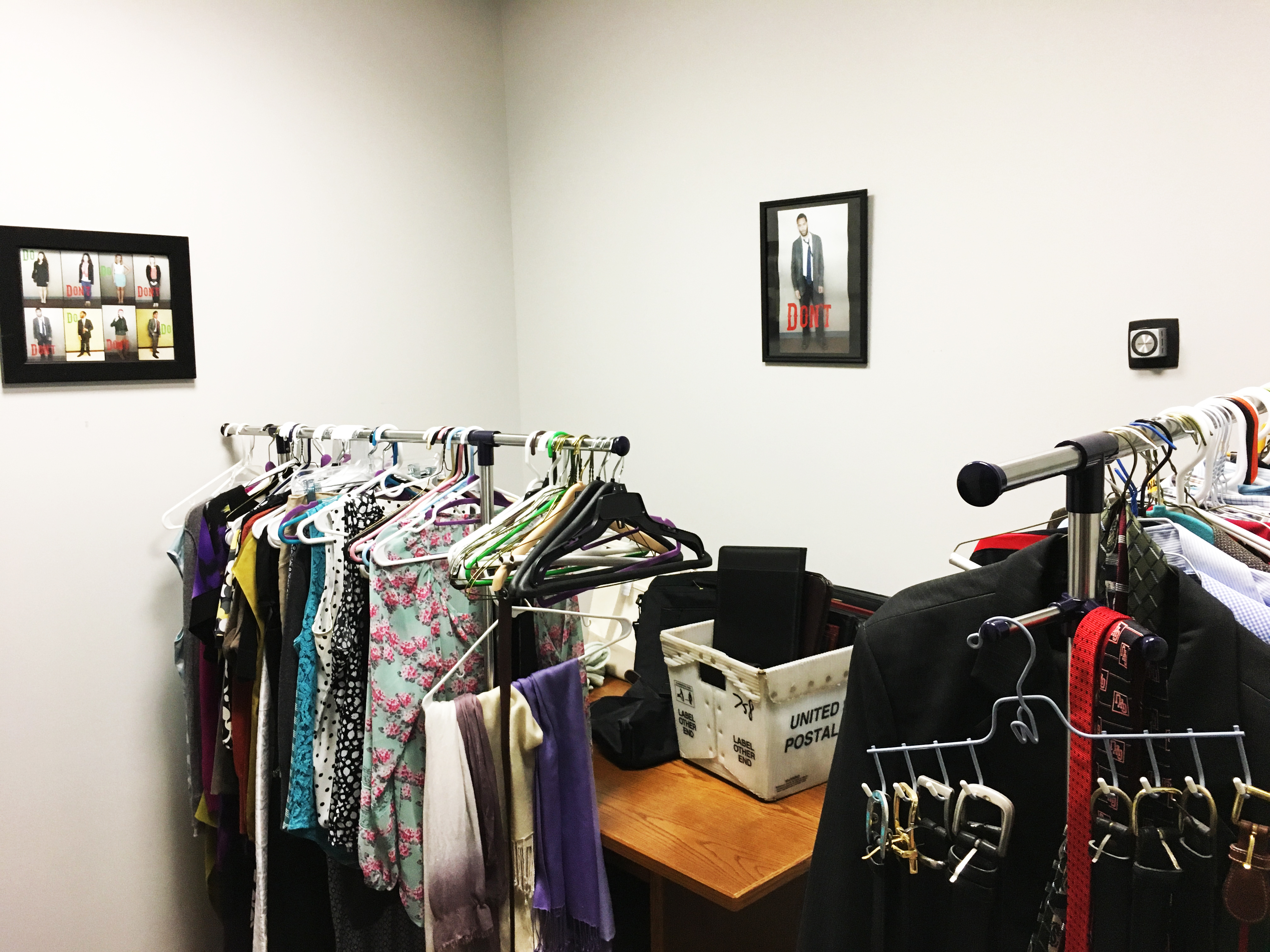 Office of Career Services launches Career Closet
By Reilly Wright, Photo Editor 
Ohio Wesleyan University hides a variety of nooks and closets, but now one will be fully dedicated toward helping students' futures.
The Office of Career Services is committed to providing students tools for interviews, internships, jobs and more. This fall, the office is launching Career Closet, a program that benefits students needing professional attire for those career opportunities.
"The Office of Career Services is committed to helping students through every step of their professional development process," said Leslie Melton, the director of Career Services. "Part of that is ensuring our students are prepared and ensuring that they not only are able to demonstrate the skills they've gained in the classroom, but we want them to feel confident in doing so."
Melton said the clothes provided are mainly business and business casual wear. The room holds job attire including suits, polos, blazers and portfolios that can be loaned out to anyone with an OWU student ID.
All of the clothes are dry-cleaned and the office currently sponsors alterations students might require. OWU Career Services requested faculty and staff to donate new or gently used clothing not too out of date in all sizes to keep in the closet.
"I think this is an excellent opportunity for professors and Career Services to work together to provide resources for students on the job market," said Melanie Henderson, a professor in the psychology department.
Henderson had corresponded with Melton about possible methods to raise student awareness of various programs and initiatives Career Services offers, including Career Closet. She wanted to collaborate with the office to show students how these services can help leverage skills from the classroom, eventually donating clothes to the program herself.
"There are many expenses to consider, such as travel and professional attire, and funding the job search can be a challenge for students who are at an economic disadvantage," Henderson said. "Providing students with the necessary clothing reduces some of the financial stress of the job market … so they can focus on preparing for the interview and the job itself."
Some students have already used the program to their advantage when dressing for interviews or internships.
"[Career Closet] was a positive experience," said senior Amber Sample. "The people there helped me to narrow down my search criteria and provided me with some other places to search that I did not know existed."
Melton said she wants to see students using the program for the career fair Sept. 20 from 11 a.m. to 1:30 p.m. in the Benes Rooms. More information about Career Closet will be coming out beginning Sept. 11.
"We're always here to help students be prepared. That's the biggest thing I want students to know is that it's here," Melton said. "If they need it, there's no judgement. They can come in and use it freely."