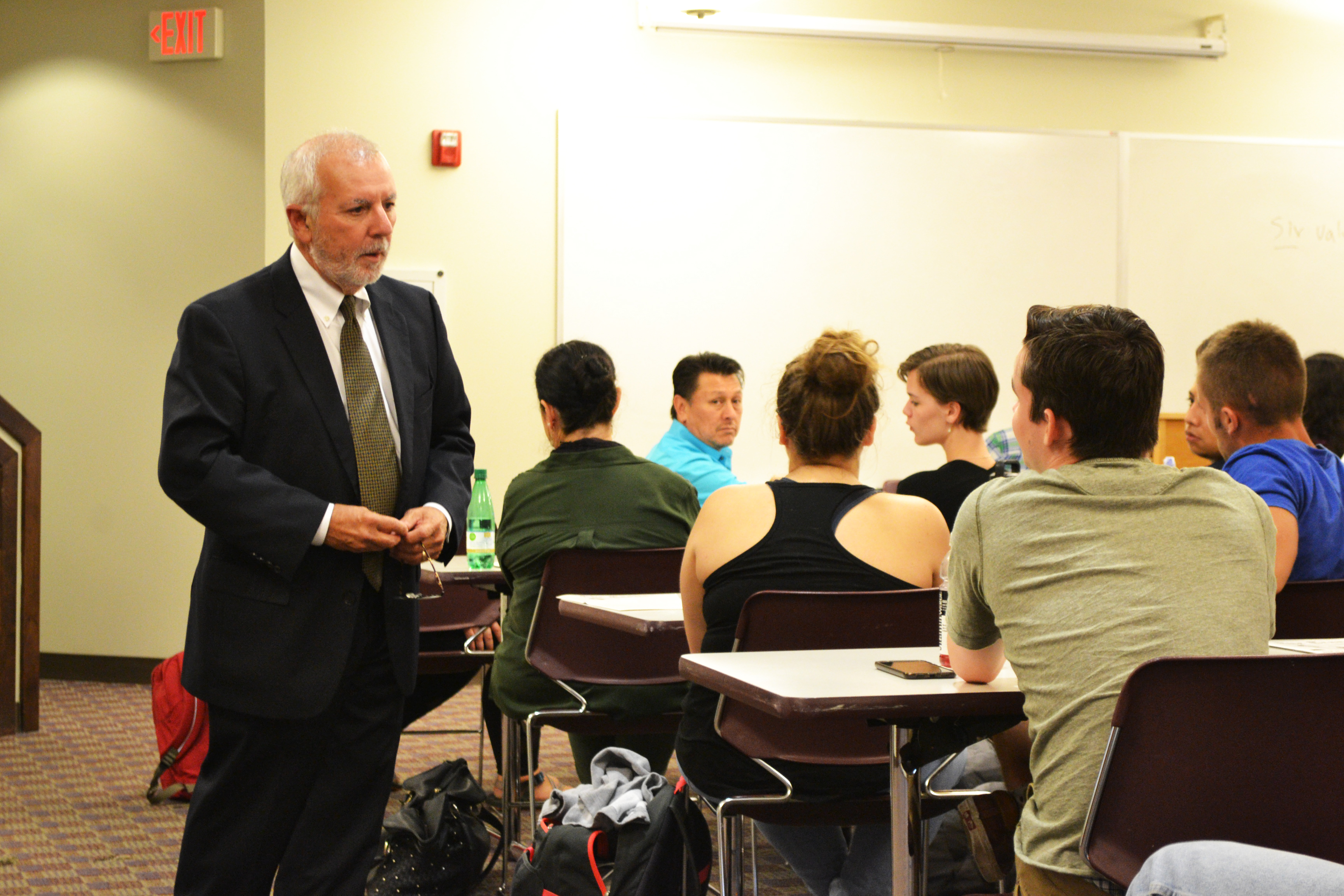 Attorney gives lecture on DACA
By Aleksei Pavloff, Sports Editor 
Attorney Joe Mas visited Ohio Wesleyan to give a lecture about the Deferred Action for Childhood Arrivals (DACA) on Sept. 27.
DACA is an immigration policy that is meant to let children, who were brought into the U.S. illegally, to stay. The policy was established under an executive order passed by President Barack Obama in 2012 and has since been challenged by current President Donald  Trump.
"Many of us are afraid of change, having discussions on diversity, equity and inclusion is not easy, which is why we invited Joe Mas to share with our campus and town community his expertise on DACA," said professor Juan Armando Rojas.
Mas is an attorney and an immigration specialist. He also served as director of the Ohio Commission on Hispanic and Latinx affairs in the 1990s. The organization is a state agency that focuses on issues in the Hispanic community. Mas has also been an attorney since 1979.
"I got to testify in front of the House of Representatives and the Senate frequently," Mas said. He continued to say that his experience alerted him to the issues of Hispanic people who are living in the state of Ohio.
"Since that time, we have had a very active political discourse here in Ohio concerning language issues and immigrant issues," Mas said.
With a very diverse and experienced background, Rojas said he felt that Mas' knowledge was something that OWU students and faculty should hear.
"Joe [Mas] has invested much of his efforts and time supporting and legally advising immigrants and underrepresented people that usually don't fit in with the traditional bureaucratic categories," Rojas said.
Mas said his main goal of the lecture was to give attendees a history on DACA and to provide an opportunity for the audience ask questions.