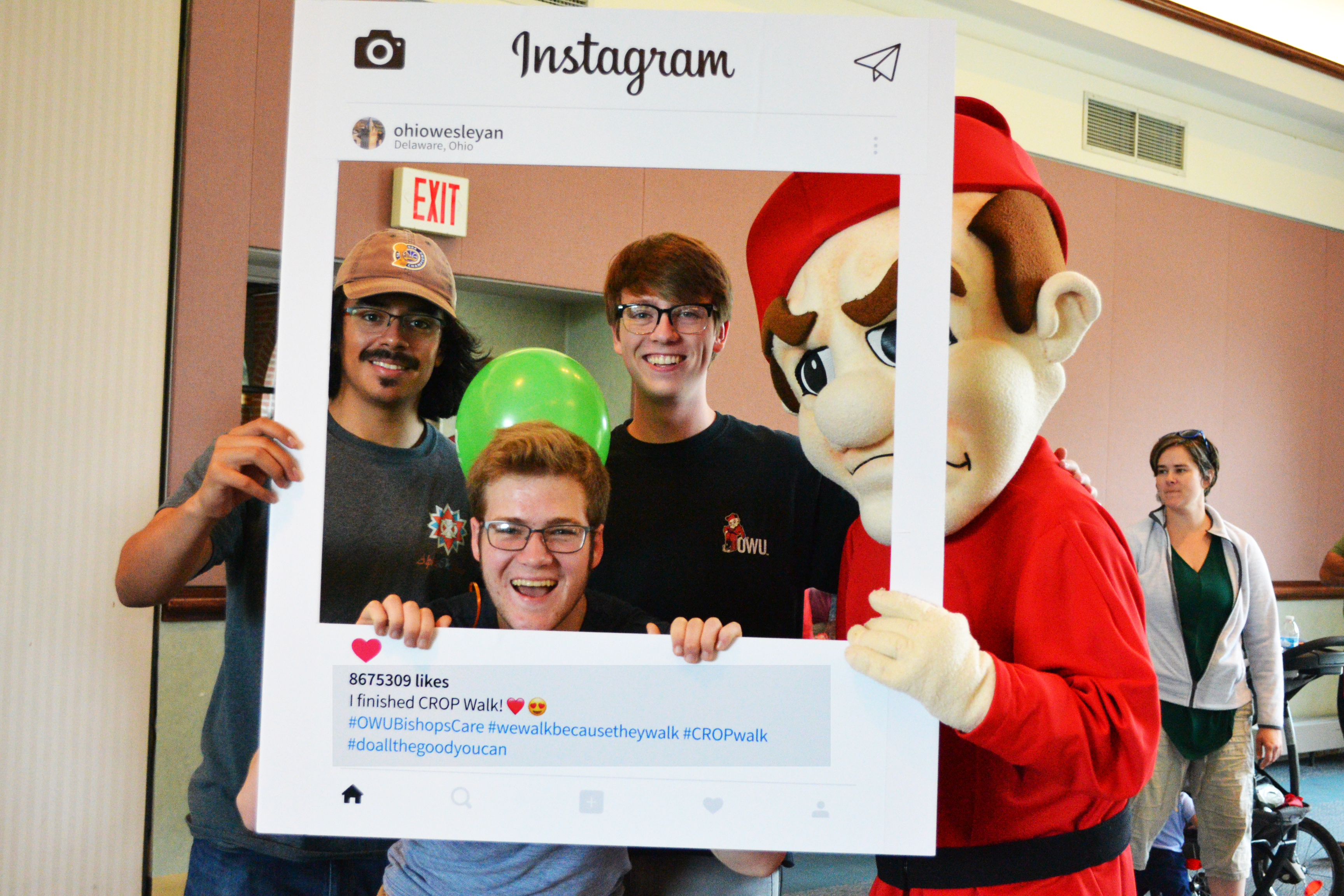 OWU hosts community CROP Walk
By Aleksei Pavloff, Sports Editor 
Ohio Wesleyan University hosted the annual CROP Hunger Walk to raise funds for People in Need and Church World Service on Oct. 8.
Students, faculty and members of the Delaware community came together to raise money for people in need of food and other living needs.
The walk is meant to represent the distance that many people in developing countries travel just to get food and water.
The event was organized by the Chaplain's Office and the Community Service Learning Office. The walk raised more than $6,000 to help those who are in need of food and water.
"[The CROP Walk] is just a wonderful opportunity to bring campus and community together," said Sally Leber, the director of Service Learning.
The walk also raises money for an organization called the Church World Service (CWS).
According to the CWS website, the organization has been around for seven decades with their one goal being to build "a world where there is enough for all." The organization works with all types of faith backgrounds.
"[CWS's] main mission is to partner with organizations that are doing hunger and thirst relief," said Lisa Ho, the associate chaplain at OWU.
Ho has been at OWU for 13 years and has helped organize the walk for more than 10 years.
CWS works all over the world to help those in developing countries get the food and water they need to sustain life. Ho mentioned they also help with maintaining ways for people to get access to food and water. This is done by giving crops and livestock to individuals in need and also teach people how to farm.
The CROP Walk is not just exclusive to the OWU campus.
CWS puts on many events all over the country that help different communities and areas all over the world, according to Ho.
"The people who raise funds, 75 percent of those funds goes to Church World Service and 25 percent stays in the Delaware community," said Ho. "We give [the funds] to the People in Need food pantry."
Ho said this year, many of the funds raised by CWS will go to the hurricane relief. This is due to the recent hurricanes in Texas, Florida and Puerto Rico.