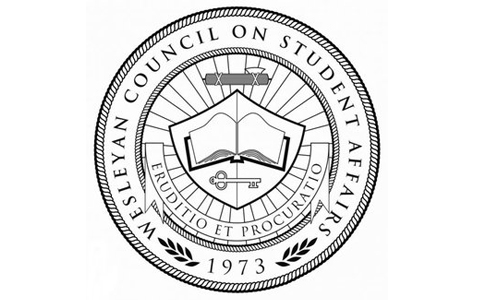 WCSA Today: Freshman class retains right to vote in their first semester
By Spencer Pauley, Copy Editor
After much debate among members of the Wesleyan Council on Student Affairs, first-year and transfer students who are a part of the student government will continue to have voting power on bills and amendments during their first semester on WCSA.
For three weeks, senators discussed the bill, proposed by senior Ryan Bishop, that would restrict first-year students from voting during their first semester. In the end, the bill was not passed.
The freshman class cannot have representatives in their first semester, but are still able to have a say in any proposed amendments.
Senior Robert Gossett said he believes that despite not having any representatives, the class' opinion still matters.
"Not allowing [freshmen] to vote, that is essentially silencing their opinion," Gossett said.
There are members of WCSA who have been a part of meetings and discussions since they were freshmen and believe strongly in having that class' opinion be valuable.
Junior Michael Sheetz, WCSA vice president, is one of those members. He said he doesn't think students should be limited by other students, no matter their graduating year.
"What I care about is us standing with our morals and principles, and mine are telling me that it's not OK to restrict our student of body when we are the student of body, simple as that," Sheetz said.
Junior Caroline Hamlin, secretary, agreed with Sheetz.
"OWU is built on the idea of being involved and having an impact in what you say," Hamlin said. "When I was a freshman, I felt that being able to vote was what made it most special for me because I was heard."
So for the foreseeable future, students of all class years will still have a say in WCSA meetings.
Additionally, a bill that would allocate $175 toward a punching bag in the Welch gym, proposed by junior Armando Polizzi and sophomore Maxwell Aaronson, did not pass. Though the bill didn't pass, it had roughly 40 percent of the vote count.
"This bill was voted down partly on fiscal conservationism and partly on what some took as logistical messiness," said senior Chris Dobeck, WCSA president.