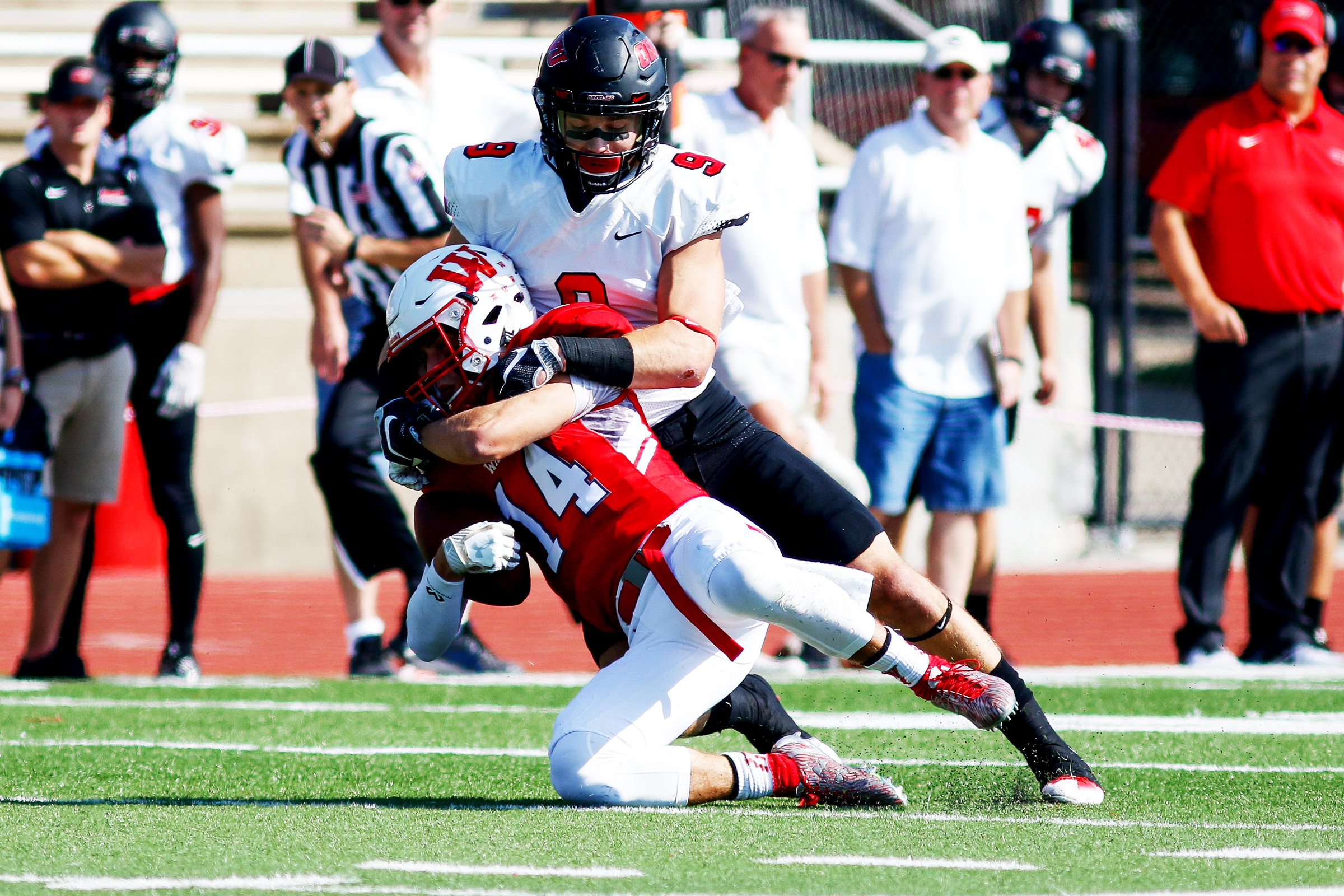 Bishops upset nationally ranked Wabash Little Giants
By Spencer Pauley, Copy Editor 
It took 28 years, but Ohio Wesleyan's football team finally beat the Wabash Little Giants, and did it against many odds.
On Oct. 14, the Battling Bishops traveled to Crawfordsville, Indiana and beat a Wabash team that was ranked 18th in the country prior to the game. OWU beat Wabash 16-13.
OWU football head coach Tom Watts gives credit to the defense for stepping up and not allowing an offensive touchdown by the Little Giants.
"Our defense has played unbelievably, they've played lights out," Watts said.
Leading the OWU defense was safety Brad Brodeck and linebacker Cameron Smith. Brodeck had 13 tackles and a sack, while Smith had 11 tackles, two for a loss.
Offensively, OWU racked up 289 yards passing from Brian Berry. Wideout Deji Adebiyi led the team with 98 yards receiving. The one touchdown from OWU came from Berry to wideout Hunter Baker.
"Offensively, we're really starting to click a little bit, which is nice to see," Watts said.
Kyle Hogan, defensive end for OWU, racked up two blocked field goal attempts, which helped OWU stay in the lead over the ranked Little Giants. This earned Hogan a spot on D3football.com's team of the week.
While the Battling Bishops were considered underdogs for the game, members of the team thought differently.
"We kept saying all week 'shock everyone but ourselves,'" Smith said. "It gives us a lot of confidence moving forward because we've seen that we can play along with top level teams."
The football team overcame a lot of adversity throughout the game week. The team bus even broke down and they had to wait for a new one.
"It was pretty neat to see our kids be resilient and overcome the adversity," Watts said.
The Battling Bishops will face rivals Denison Big Red on Oct. 21 at 2 p.m. for OWU's homecoming game. A win against a ranked team can provide momentum that the Battling Bishops need to defeat their rivals.
"A big win can go two ways; it can be a hangover for some teams or use it as an opportunity to take it to the next step," Watts said.
The team believes they're ready for the next step.
"We've known we're good and we can play like this, now we've proved it," Smith said. "We just gotta keep doing it."