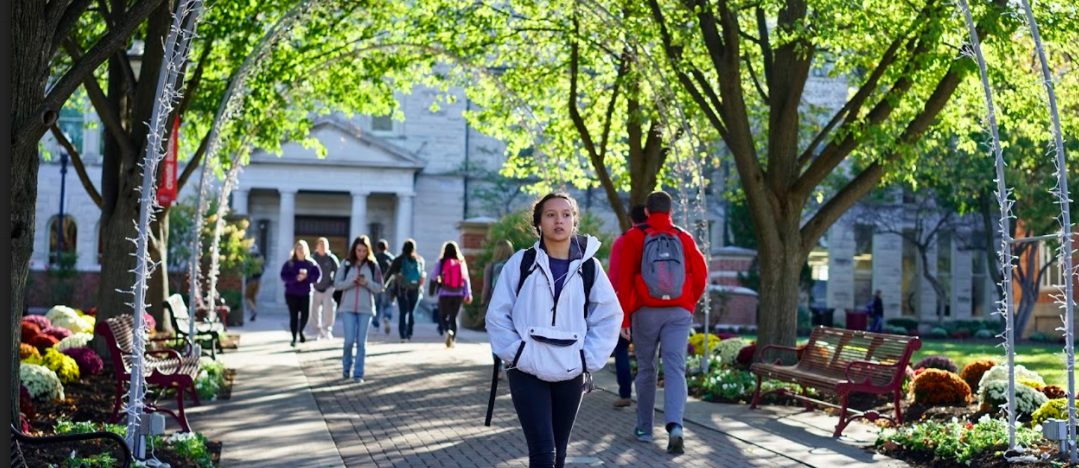 Tuition to increase by 2.4 percent
By Spencer Pauley, Copy Editor 
Students at Ohio Wesleyan will start spending a little more money out of pocket next year because of a 2.4 percent increase in tuition.
Recently, it was decided at a Board of Trustees meeting that OWU would increase the yearly tuition from $44,430 to $45,500. They looked at the consumer price index of all urban consumers, which went up by 1.9 percent.
They also looked at OWU's competitors, which includes private universities that students have applied to in addition to OWU.
OWU and its competitors saw college pricing go up by 3.6 percent on average last year.
Lauri Strimkovsky, vice president for finance and administration and treasurer, said the university has been trying to limit tuition increase over the years.
"Over time, we have really tried to keep the percentage increase as low as possible," Strimkovsky said. "But the world around us changes and so the things we're paying for go up around us, so it's not possible to keep tuition static."
Increasing tuition at OWU is not new for the university. But President Rock Jones said this year's increase is small compared to ones in the past.
"This year's increase is one of the smallest in the last 40 years and reflects the impact of inflation on our ability to provide the educational experiences our students and their families expect," Jones said.
Junior Masai Tate said he is frustrated about the decision.
"I've struggled paying for college the past three years here," Tate said. "I'm left wondering if this increase will prevent me from continuing studying [at OWU] next year."
With the tuition increase, the Financial Aid staff plans on making sure students can afford to study at OWU.
"The Office of Financial Aid will continue to work with students and families to assist with their financial planning and their needs for financing an OWU education," Jones said.