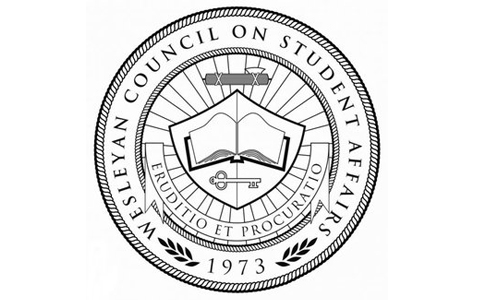 2018 WCSA election results announced
By Gopika Nair, Editor-in-Chief
The Wesleyan Council on Student Affairs (WCSA) has elected its first female black student body president.
Senior Cara Harris will serve as the WCSA president in 2018 and sophomore Peyton Hardesty was elected vice president.
The 2017 WCSA elections yielded other firsts, as well.
Compared to last year's 29 percent, this year, 46 percent of the Ohio Wesleyan student body voted, which was "the highest turnout in memory," said senior Chris Dobeck, current president of WCSA.
Additionally, junior Will Ashburn is the first elected treasurer since Graham Littlehale '17, who served as the WCSA treasurer in 2015.
"The election was incredibly close," Dobeck said. "Of all four presidential tickets, the highest voted candidate and the lowest voted candidate only had a 37 vote difference."
The election took place on Friday, Nov. 10.
The complete list of results are as follows:
President
Cara Harris
Vice President
Peyton Hardesty
Secretary
Mollie Marshall
Treasurer
Will Ashburn
Class of 2019 Representatives
Jackie Arnott
Megan Klick
Class of 2020 Representatives
Gretchen Weaver
Maxwell Aaronson
Class of 2021 Representative
Max Berry
Student Inclusion Advocacy Committee (SIAC) members
Cindy Hyunh
Ahmed Hamed
Mahnoor Ansari
Josselyne Ramirez
Benji Acuna
Daniela Black
Marisa Grillo
Spencer Zhang