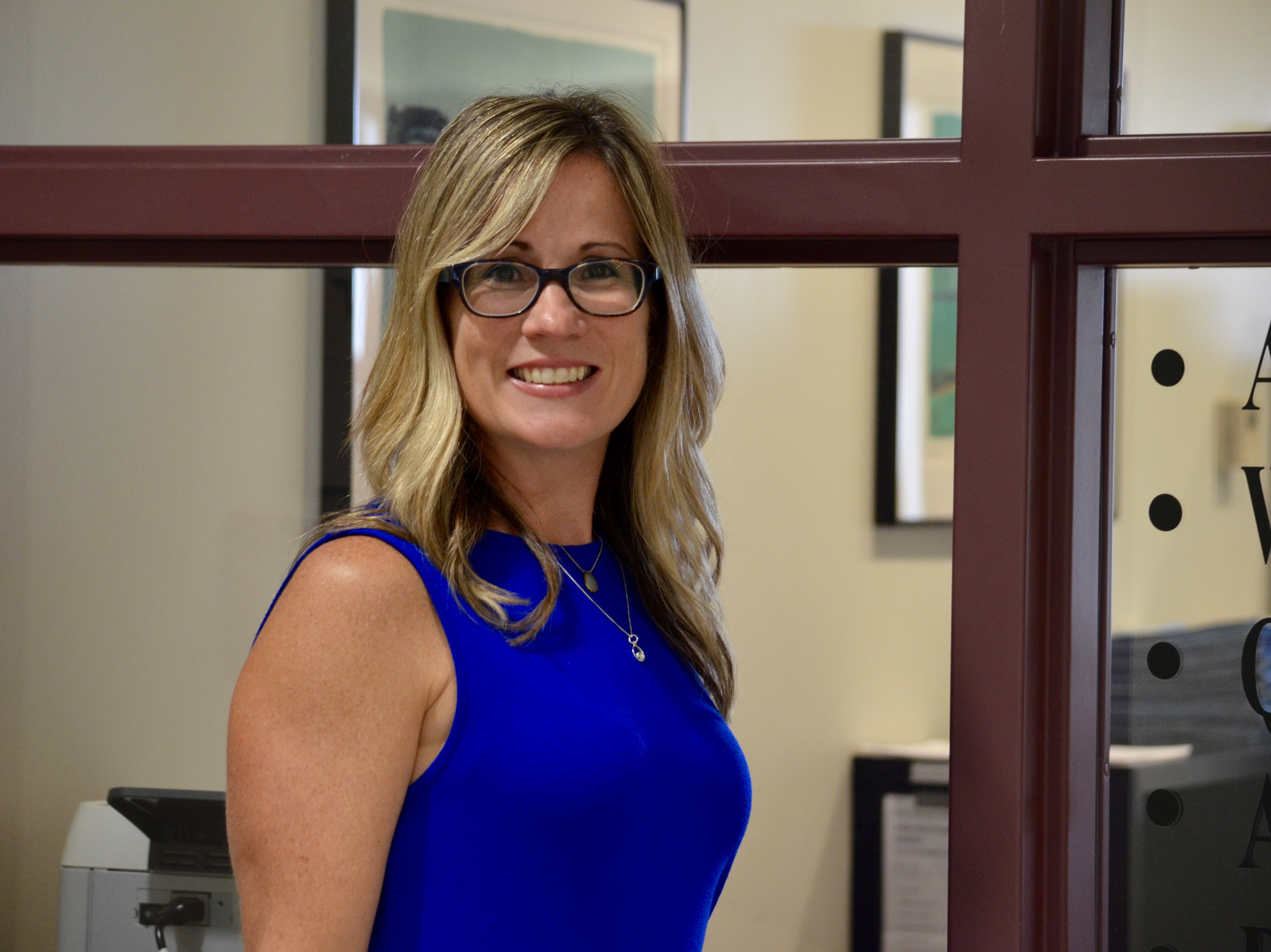 OWU Hires New Quantitative Tutor
By Maddie Matos, Arts and Entertainment Editor
mrmatos@owu.edu
Student resources at Ohio Wesleyan recently expanded with the addition of a new quantitative skills tutor.
Katie Boyd was hired by the university as the new coordinator for the Quantitative Skills Center. Students go to the center for assistance in the subjects of math and science.
The center is located inside the center, which serves as a place for students to receive help for their classes, across multiple subjects.
Boyds experiences with college student from her previous jobs. Boyd worked at Ohio State University as a teacher's assistant and currently works at Columbus State Community College as a math professor.
"I truly love working with college students and being a part of their educational experience as they formulate their dreams and complete their corresponding, supporting goals," Boyd said.
Working with technology will be part of Boyd's role on campus with the new addition of TutorMe.
"Katie also has extensive computer and technology training and proficiency in My Math Lab, Math Excel, ALEKS, LaunchPad, and Blackboard," said James Stull, assistant dean of academic advising and director of the sagan academic resource center.
Boyd will also help with the hiring of new tutors for the university's Math Peer Tutors program. The program hires students in math or science majors to tutor students in lower level courses in those fields.
Boyd will act as a public relations representative for the center, encouraging students to get help for their courses as well as the new online tutor assistant program.
Throughout her career, Boyd has received numerous accolades, including being nominated for distinguished teacher of the year. Boyd was nominated five times for the award during her time at Hilliard Darby High School, located in Hilliard, Ohio.
Interacting with students is a key component to the center and is a key reason for Boyd's hiring.
"Katie has a great demeanor and will connect with students, Katie is also versed in current methods of instruction, so she will work effectively with students who have a wide range of skills and individual learning styles or preferences," Stull said.
With the hire of Boyd, the university continues its commitment to student success on campus.
"Ultimately the university will benefit from higher retention and graduation rates and from higher levels of student satisfaction and success," university President Rock Jones said.