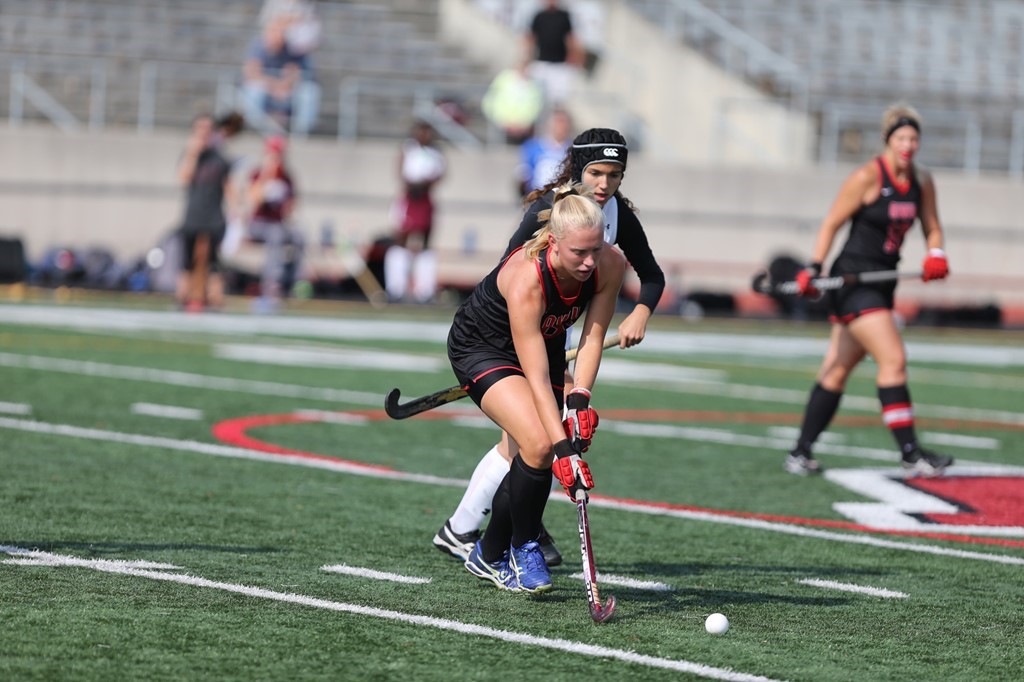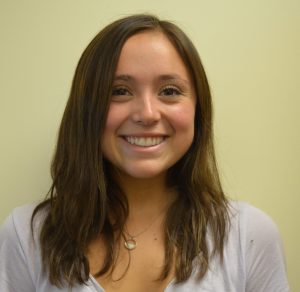 By Hailey De La Vara, Transcript Reporter
Senior defender Maggie Greer scored her second game winning goal in as many contests to lift Ohio Wesleyan over Earlham College on Wednesday at Selby Stadium.
With the final attempt in a shootout, Greer's shot bounced off the goalkeeper's shoulder and found the back of the goal.
"Shootouts are always nerve-wracking, so I was hoping we would be able to clinch it before it got to my turn." Greer said. "Once I stepped up and the referee blew the whistle, my whole body went numb. I saw the keeper was low and I felt I could lift the shot over, and luckily it worked."
Earlham and Ohio Wesleyan both competed through the first 70 minutes of regulation play and two overtime periods, scoring a goal apiece.
Earlham took the lead 11 minutes into the game when Sofia Salvatore followed her own shot and scored on a rebound. Quickly after, OWU answered when freshman midfielder Barbara Welling set up Greer for a goal to turn the deficit into a tie.
Sophomore goalkeeper Paige Ross had two of her 8 saves within the last five minutes of regulation to keep the score knotted at one.
With the scored tied after both overtime periods, the game went to a shootout to dictate the winner.
In shootout play, Earlham's Denise Bergholt and Ohio Wesleyan senior Alexis Roberts each missed their attempts to begin the shootout. Both teams got on the board when Salvatore converted for the Quakers and Welling countered for Ohio Wesleyan.  Bishop freshman defender Astrid Koek converted her attempt to put OWU up 2-1.
On Earlham's final attempt of the shootout, Maite Turling converted her shot and kept the Quakers alive, but Greer connected with hers to give the Bishops the 3-2 shootout advantage and the victory.
Ohio Wesleyan outshot Earlham 24-19.
"Through the two overtime periods and the shootout, I was left speechless with the way we played," Ross said. "We demonstrated strength not only physically, but mentally. The team this year is going to do big things, and we are going to prove our initial rank wrong."