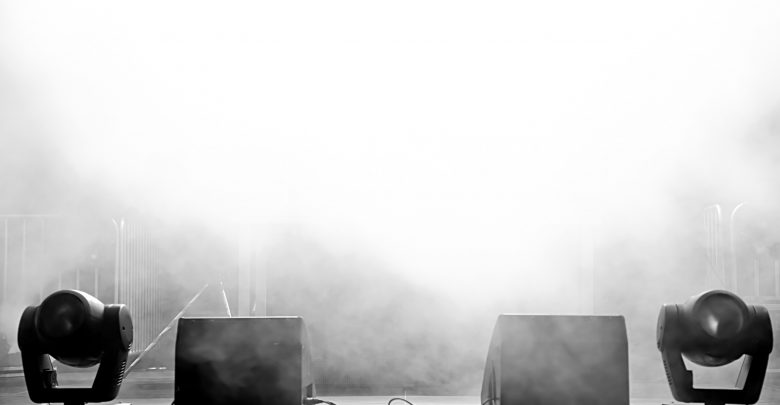 Death and Deceased take center stage at OWU play
By Azmeh Talha
aatalha@owu.edu
Staff reporter
Ohio Wesleyan University's (OWU) department of theatre and dance put on a senior project production that was far more technical compared to productions in the past.
The show A Mother's Love was written by senior Daniel Brothers and directed by senior Jack Douglas Riter. It highlighted the importance of relationships and how to deal with the loss of a loved one.
The performances took place on March 22 and March 23 in the Studio Theatre located in the Chappelear Drama Center. Performances were 40 minutes long.
The two main characters of the play were the deceased and death.
The role of the deceased was played by senior Beverly King. Her role was of a deceased mother with a daughter, Audrey played by freshman Isabel Johnson to be taken care of by her Aunt, Margo, played by junior Sara Gielink.
The show was not purely based on the emotions people feel, but also souls in a parallel universe.
While watching over her daughter, only a few minutes passed on the other side, years had passed by on Earth. Audrey, who was just a little girl had grown into a nurse within 12 minutes.
Freshman Maxwell Haupt played the character of death. who had feelings of his own as well. Every time someone died, death would appear to send them to the other side. While doing so, he would come across Audrey. The two would have brief conversations every time death would come to help the deceased cross over to the other side.
Over time, the two characters developed feelings for one another. By the end of the performance, Audrey's time on Earth came to an end. Her and death crossed over to the other side together and King's character, the deceased became the new death.
Riter described the set as brilliant.
Junior Josh Martin was the scenic and lighting designer for the show. Martin was interested in exploring how the audience would experience the two worlds.
"Using lights and the set I devised a viewport inspired originally by the Vitruvian man that much like artistic and mathematic depiction of the mysterious proportions of the human body, sought to allow the audience to experience the world of the play," Martin said.  
A Mother's Love was challenging compared to other shows, Riter said.
"We had teams for publicity, lights, set, tech, makeup, sound," Riter said, "I'd say on a technical side of things this was a far more extensive senior project production than is usually done here."
Brothers described his script to be loosely about love, death, loss and a solution for individuals can move on. He wrote the script from a personal perspective. When he was younger, Brothers had trouble coming to terms with people dying and wrote this as a way to help people think about people in their lives dying.
"Death happens, it's something that's okay and natural and confusing and hard as well," Brothers said.