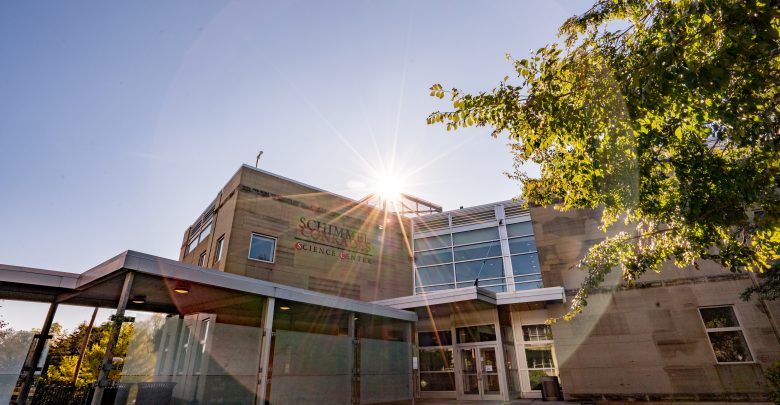 Free Flu Shots for Students
By Cierra Joiner
Transcript Correspondent
For the first time, the Ohio Wesleyan Student Health Center is providing free flu shots to students until Dec. 1, 2019.
The Center has always provided flu shots and for the past four years it charged students $20.
Some people may not want to get a flu shot because they think it will "make them sick" or that it does not help fight against the flu, said Marsha Tilden, nurse practitioner at Ohio Wesleyan. She said there are many advantages to getting a flu shot.
"The flu can cause fever, chills, sore throat, muscle aches, fatigue, cough, headache and runny nose. Thousands of people in the United States die from influenza every year," Tilden said. "The flu vaccine can prevent this."
There are disadvantages as well, she said, but the advantages outweigh the disadvantages.
"The only disadvantages are possible 'flu like symptoms' after receiving the shot and your arm may have some redness and swelling where the shot is given," Tilden said.
About 75 percent of students at Ohio Wesleyan are involved in athletics, including intramural and club. Julie Houston, an athletic trainer on campus, said that it is important for athletes to get a flu shot.
"Illness is easily spread among teams that spend a lot of time together," Houston said. "As athletes you travel to other colleges and universities and you could potentially spread the flu to other campuses."
Libby Norlander, a sophomore at Ohio Wesleyan, is part of both the cross country and track teams. Norlander is far from her home in Carlsbland, Calif., and also far from her doctor at home.
"It is really helpful and very convenient that the Student Health Center provides flu shots to students because I do not have a doctor to go to here since I am from California," said Norlander. "It is also important to me since I am part of the track and cross country teams and I need to stay healthy for my seasons."
Not only do flu shots help individuals stay healthy and prevent sickness, but also can help minimize a flu outbreak across campus if as many students as possible get the shot.
"Getting a flu shot is very important for your health," Tilden said. Avoiding the flu should be a goal for all students this year."