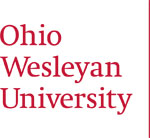 A search committee has been created to find a new leader of student affairs at Ohio Wesleyan University.
The committee to hire a new dean of students is chaired by psychology professor Vicki DiLillo and will soon begin to engage the campus to determine the needs of the position.
Other faculty members on the committee include professor of fine arts Kristina Bogdanov, professor of zoology Shala Hankison, professor of mathematics Craig Jackson and professor of theatre and dance Ed Kahn.
The committee has not yet met to go over strategies for the search, but plan to convene at the end of this month.
Vicki DiLillo shared her thoughts on the committee's current situation.
"The search committee has been appointed but has not yet met," DiLillo said. "This means that we still need to collaboratively develop a position description, discuss the primary characteristics we're looking for in our future student affairs leader and develop a more specific time frame for this search."
Rock Jones's predicted what the committee would be looking for in a recent campus wide email.
"I anticipate there will be a strong focus on student success and engagement, with measurable outcomes related to retention and graduation rates, in addition to traditional services associated with student affairs," Jones said. "The title of the position may change as an outcome of the conversation about the most pressing needs for support of students at this time in Ohio Wesleyan's history."
The committee hopes there will be a person selected for the position by spring break.