Nicole Barhorst, Transcript Correspondent
It's official. Gender inclusive housing is coming to Ohio Wesleyan starting this fall, but the new policy does not apply to everyone.
Gender inclusive housing is a form of housing that allows students to live together in rooms and suites regardless of their gender identities.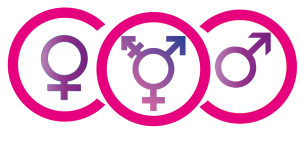 Wendy Piper, director of Residential Life, said gender inclusive housing "aims to create an environment that acknowledges, appreciates and respects the diverse nature of the OWU student body, and supports the various needs of students who feel that they would be more compatible with a roommate of a different biological sex or gender identity."
Piper said the ResLife staff has been talking with students about creating a gender inclusive housing policy since the fall of 2012 when some students came to them with "a vision for gender inclusive housing."
The first proposed policy was drafted in February 2013. However, inquiries from students reach as far back as 2004. Piper said those inquiries went undeveloped mostly because the interested students graduated.
According to Piper, ResLife did not feel a gender inclusive housing policy should be developed with a "top-down administrative approach."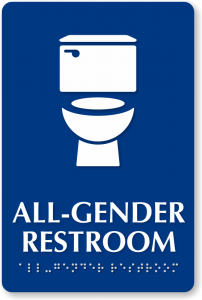 "It did not make sense to impose it upon students who were not requesting it," she said. "As OWU students recognized an increasing need for gender inclusive housing options, we invited them to contribute to the introduction of a policy that would apply specifically to their needs."
Junior Lissette Gonzalez, Sexuality and Gender Equality House (SAGE) moderator, said she understood this reasoning, but wished a gender inclusive housing policy existed before students became vocal about their discomfort with the current policy, instead of after.
Piper said the new housing policy does not apply everywhere on campus.
Hayes will remain women-only housing in order to accommodate female students who do not want to participate in a gender inclusive housing environment.
The policy also will not impact students living in fraternity houses because those fraternities are men-only organizations.
Bashford Hall, Thomson Hall and 4 Williams will also not be gender inclusive because they have common bathrooms on each floor.
Unlike other students, first-year and transfer students will have to specifically request to be included in the new policy, and requests will be handled on a case-by-case basis, said Piper.
"I think that's a little bit hard and isolating just because there are a lot of first-year students who actually would benefit from this," Gonzalez said. "But I guess it's just to see how next year is going to go."
Piper said she does not anticipate many complications.
"The only change that we have made to our online housing application is to ask students if they prefer a gender inclusive housing environment," she said. "Residential Life will make gender inclusive housing assignments prior to the various housing selection events at which students come and select their room."
Julie Duhigg, Spectrum Resource Center co-adviser, said this policy change means OWU is joining the 21st century.
"This means a healthy shift toward greater inclusivity for our students, and particularly for students that have historically been marginalized and not recognized," she said.
Gonzalez said without gender inclusive housing, the transgender and non-binary students in SAGE can live in a single, but if they want to be with a roommate, they won't necessarily be allowed.
"I think it's important because there are a lot of different gender identities, and people should really be allowed to live in a space where they feel safe and live with people they feel safe with."