Evan Walsh and Olivia Lease, Transcript Reporter and Online Editor
Ohio Wesleyan men's soccer announced last week that two of its seniors, Brian Schaefer and Lonnie Barnes, were named (as) d3soccer.com All-Americans.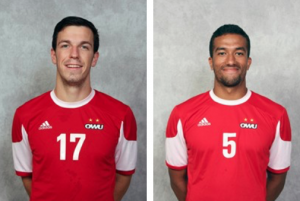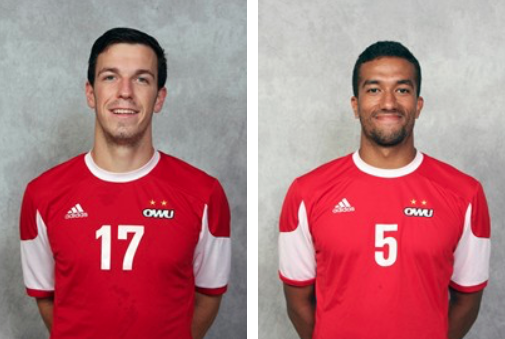 Barnes plays midfield and Schaefer plays forward for the team. Neither anticipated they'd  receive recognition for one of  college soccer's most prestigious individual awards. Schaefer said it would not have been possible without the support of their teammates and coach, Jay Martin.
To be nominated for the award, Coach Martin said each school's team nominates its players according to their team's record. The names go into a pool and all the coaches in the division told to pick their top three (but they are not allowed to vote on their own players).
Since the men's team had a strong record this past season, the coaches were eligible to nominate five guys, instead they only sent three.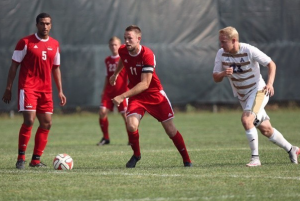 "I try to stay true to process, I know a lot of coaches who take advantage and do the full amount but to be honest with you, we didn't have five All-Americans on the team," said Martin.
Martin praised both having great technical skills and for being competitive but most importantly, for being good leaders.
"We had some of the best leadership we've ever had, at least in my 39 years, this past season and those two guys were apart of that leadership group," he said.
Barnes said he remembered looking at the plaques of previous winners on the the wall when he was a freshman. "It's cool to have that recognition," he said.
"I was mostly playing to win games and help the team out as much as possible," Schaefer said.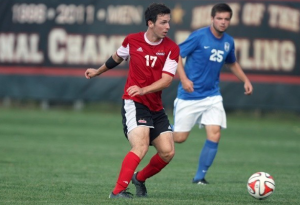 While neither sees themselves playing competitively in the future, their passion for the game has only grown during their time at OWU.  "I love soccer … I think my career is done at this point but I  may keep playing in some men's leagues," Schaefer said.
When asked if he had any advice for fellow college athletes, Schaeffer said, ""Just try your best honestly, and put in the work."
In regard to post- grad plans, Martin said, "I hope they can carry over the high level of motivation they had on the soccer field to what they choose to do in their professional life."
Barnes is from Illinois and majoring in geography. Schaefer is from New Jersey, and majoring in accounting and minoring in management economics. Off the field, both are brothers of Phi Gamma Delta.
This past season the men's soccer team ended the 2015 with a record of 16-5-2.