Julia McLemore's work challenges the viewer to appreciate the finer details in nature.
Her exhibit, "Beauty's Back," exhibited in Beeghly Library, consists of light jet prints made by shining light through flowers onto photographic paper. Her process involves no form of camera, and is made solely with light.
Though she uses traditional darkroom techniques, McLemore remarks in her artist's stateme
nt that the images are similar to those seen in digital work.
The clarity and sharpness of the cross sections of the flowers reminds the viewer of the capabilities of traditional processes.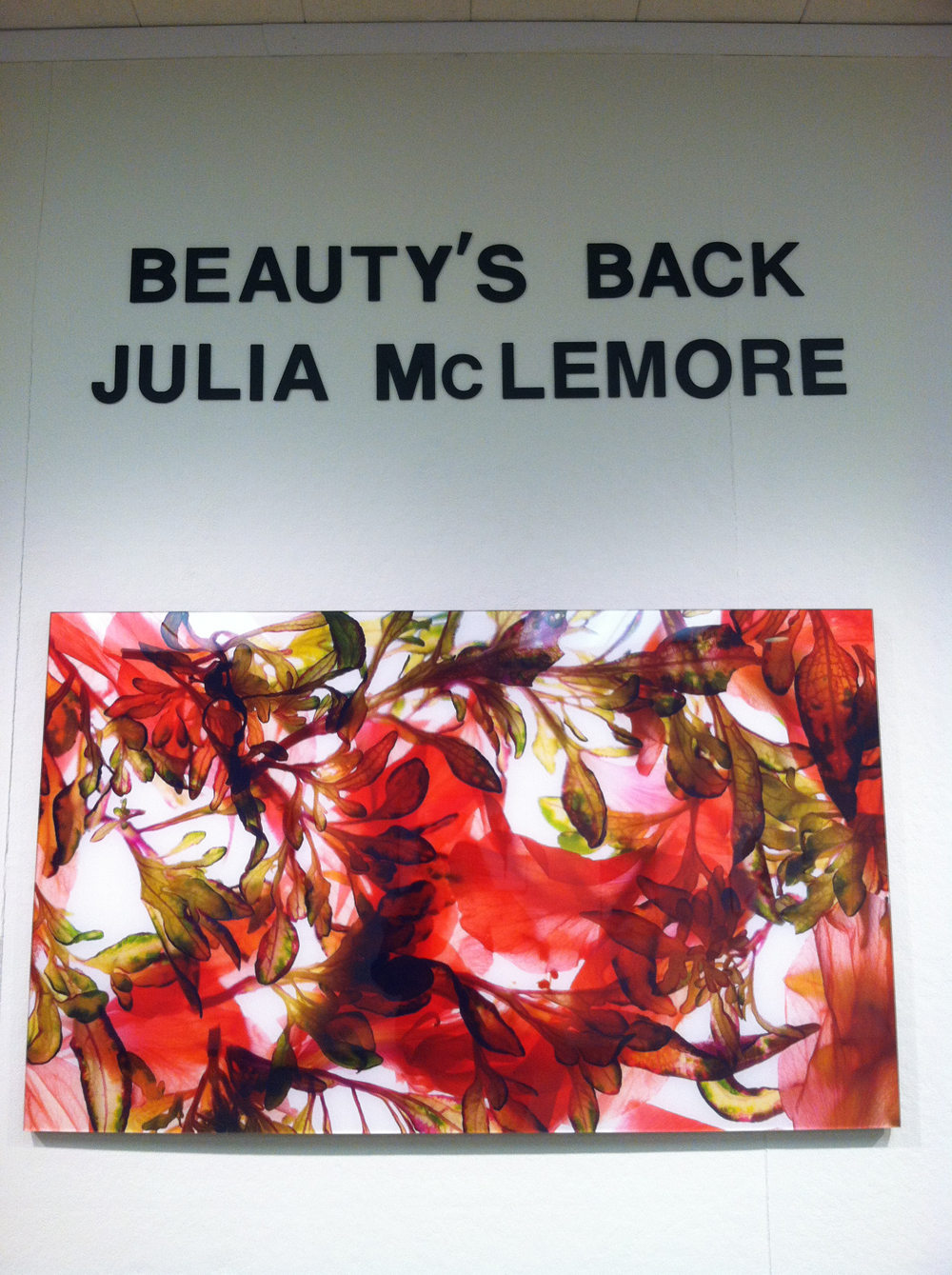 "When I first studied photography, I learned to make photograms," McLemore said. "Created in a traditional darkroom, photograms make ethereal, sometimes ghostly prints. They're created by shining light through translucent objects onto photographic paper, without a camera or negative. They were, for me, a new way of seeing that helped me capture objects of my fascination."
Because of McLemore's methods, the stems, veins and fibers in the flower petals and stems are clear, showing how the flowers are built on a microscopic level. They are magnified several times in order to portray this effectively.
Her techniques are akin to the way famous photographers like Man Ray distorted the original traditional processes to achieve surreal effects.
Senior Annie Memmot said, "I think it's interesting how the work shows how light reflects off of the petals. It's like looking into the body of the flower because you can see the veins and inner workings – which isn't something you usually get to see. It was a different expression of what plants are."
On a broader scale, the images are striking and colorful on stark white backgrounds. Junior Christopher Marshall said, "The first thing I noticed was how white the backgrounds were. The images really jumped out at me when I was walking into the library. I felt they were strangely minimalist and somewhat forced because they are completely stripped of their natural context."
McLemore wrote in her statement, "The prints are contemporary and colorful. Some are minimal against plain white backgrounds. There is almost a specimen feel to some of them, but, at the same time, the flowers remain spiritual and sensual."
She makes it clear that though the images appear to be an almost scientific look at flower
s, she also sought to open the viewer's eyes to the ethereal and romantic aspects of flowers, which many people recognize in their external nature but not necessarily in their biological makeup.
An Ohio native and graduate of Miami University, McLemore has showcased her work in various venues in the Columbus and central Ohio area. She is currently living and working in Charlevoix, Mich., and Columbus.