OWU softball team hopes to repeat success this season
The OWU women's softball team will be heading into their season hoping they can match the success of last year.
Last season, the Bishops finished with a 23-14 record overall and a conference record of 11-3. The Bishops tied for second place in the North Coast Athletic Conference with Hiram.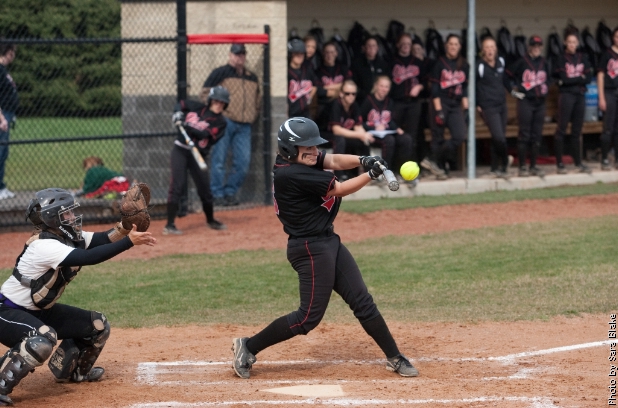 Ohio Wesleyan University will once again play under the leadership of head coach Cassie Cunningham. This will be her sixth season as head softball coach at OWU. Last season Cunningham was named NCAC Coach of the Year by her colleagues, the second time she has received that honor.
There will be twelve players returning to the squad from last year and there are six freshmen that will be joining the team this season.
Senior Abby Walsh said that the closeness of the team will help them to perform well as a whole.
"In term(s) of this coming season, I think we are in a better position than we've ever been in," Walsh said. "Looking at our team you would not be able to tell the difference between the under and upper classmen, which is rare on a lot of teams. It's this cohesiveness that allows us to communicate so well and be successful in games."
The team has been described by their classmates as being one of the closest teams on campus because they are always seen together outside of practice and competition.
"I think it's exciting that other people describe us as being one of the closest teams on campus, because I think many of us actually feel that way," Walsh said.
"Coming into this program we have all been a part of countless other softball teams, but we continually say that the closeness felt on this team is unlike that of any other team we've been on. I think that's a huge testament to the all the hard work we put into supporting ourselves on and off the field, which puts us in an excellent position to be successful."
The Bishops will open their non-conference season with their annual trip to Florida. OWU will play ten games against teams from around the country.
The Bishops are hoping to match last year's success (they were 9-1).
"We are all looking forward to Florida," Walsh said. "The best part, in my opinion, is just the fact that we get to spend a whole week with each other playing a game we love. It's exciting to just be able to totally commit yourself to something without having to worry about everything else that is going on."