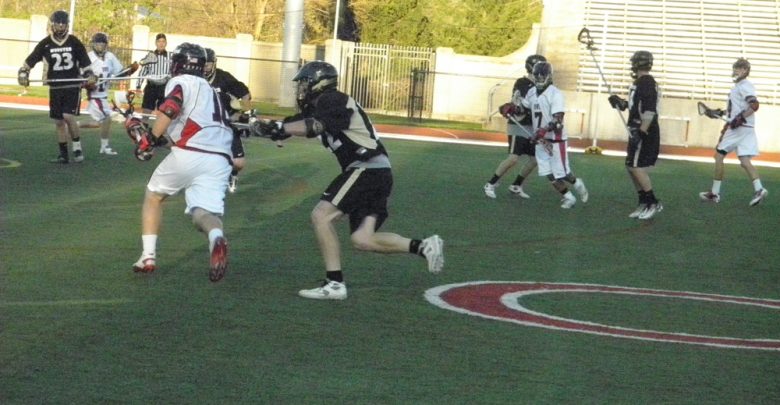 Bishops fight Wooster in first half, dominate in second
Ohio Wesleyan's men's lacrosse team fought closely with Wooster in the first half of their conference match on Friday, April 9. With a scoring-run and good passing strategies after the first period, the Bishops ultimately doubled Wooster's score, 10-5, at Selby Stadium.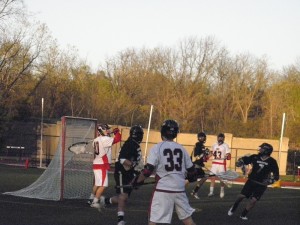 Scoring
The Bishops started slow and led by only one goal going into the second game period. Wooster's Matt Ranck stopped the Bishops' lead and made a tying goal at the period's start, pushing the score to 4-4.
OWU's leading scorers, Pat Bassett and Spencer Schnell, scored two goals within 30 seconds of another at the bottom of the second period, which jumped the Bishop's ahead, 6-4.
In the last minutes of the second period, both teams clamored for scores with frantic possession changes and knockdowns.
Despite this, the next goal did not come until the third period, where Basset scored with 6:59 to go.
Strategies
Head coach Michael Planthol said a large part of OWU's lead was accomplished by cohesive defense and speedy offense.
"Once our defensemen got settled and started playing team defense we were able to stop them after the first quarter," he said. "Our goalie stepped up and made some big saves as well."
"Offensively, we just tried to play fast," he said. We wanted to attack them before they were able to settle in on defense, and we scored a few big goals in the third that way."
Bassett said the Bishops were able to pull out from the 4-4 tie because they stuck to their strategy–passing the ball.
"We really whipped it around," he said.
Schnell also said passing assisted with the victory.
"Our offense has been working as playing as a unit," he said.
Plays and looking ahead
Planthol said goalie Ryan McMahon and midfielder Jesse Lawrence were definitely the most valuable players.
"Ryan McMahon had a few nice saves and Jesse Lawrence absolutely dominated their faceoff man," he said.
Bassett also said he was very impressed with the last goal of the match, made by junior Chris Ostrowski.
"It's not every day our defense can come out and score," he said.
Planthol said how well the players will do in the rest of the season depends on them.
"I know we can go very far if we continue to play our best game and improve every day," he said.