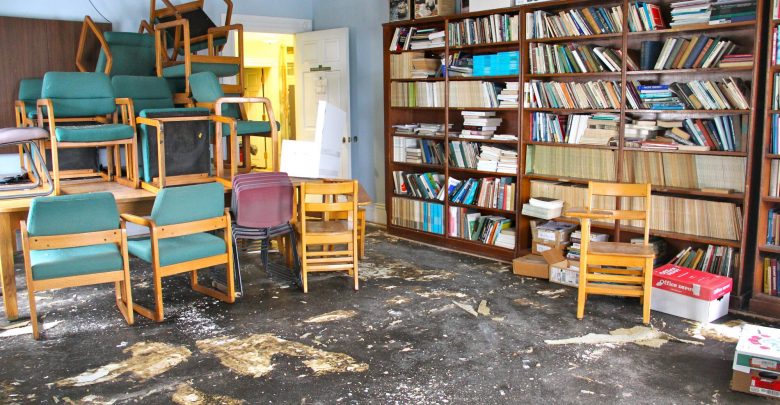 Elliott cleanup continues
For the past three months, Elliott Hall has been out of commission after a pipe burst and set off the sprinkler system, rendering the building unusable.
University President Rock Jones said they are expecting renovations to be completed by Aug. 2, "so that the faculty can return to the building prior to the beginning of the fall semester."
The building is home to the history, politics and government, sociology and anthropology departments, along with the Office of Communications located in the basement.
After the Jan. 8 incident that flooded the building, all these offices were temporarily re-located to other parts of campus to allow for the hall's renovation.
After an initial $1 million that was budgeted for the project, the university recently allocated an additional $1 million.
"This is being funded by an unrestricted bequest," Jones said.
He also said the university is still negotiating the amount that will be covered by their insurance company.
According to Jones, the renovation money will support enhancement, including new furniture and technology, for all of the classrooms, new heating, ventilation and air conditioning for the entire building, leveling of floors in faculty offices that have become tilted due to settling of the foundations of this historic building, upgrade to LED lighting, and other general improvements to the building.
Mary Howard, professor of sociology and anthropology, was most heavily affected by the flooding because her office was located directly under the pipe that burst.
Her office, along with the rest of the sociology and anthropology department, was temporarily re-located to the Stewart Annex, next to the Ross Art Museum.
"I think I'll miss Stewart and sharing the same space with my department colleagues," she said. "I'll miss the part-time faculty and retired faculty in Stewart. I think what everyone looks forward to in moving back is having students have easier access and privacy for discussions."
Jones said the renovations are proceeding on schedule and that he does not foresee any more additional money being required in the next couple of months before Elliott is again opened up for use.
"I am grateful to the faculty and staff for their good spirit in the difficult circumstances that have resulted from the flood and necessary evacuation of Elliott Hall for this semester," he said. "When faculty and staff return to this building in August and students return for the fall semester, they will find a building that is improved significantly."