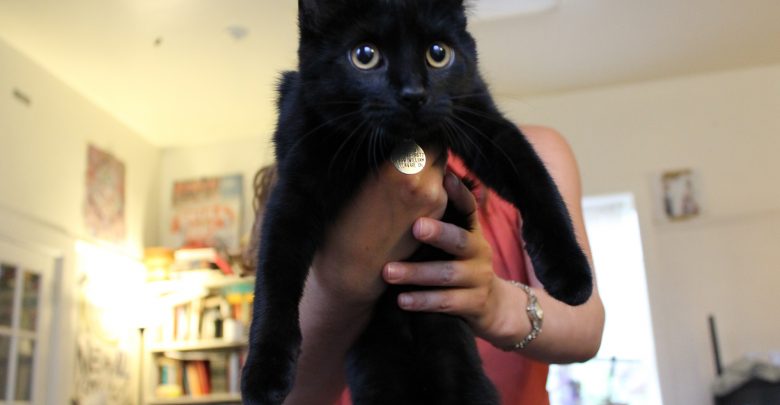 Fluffy friends of Peace and Justice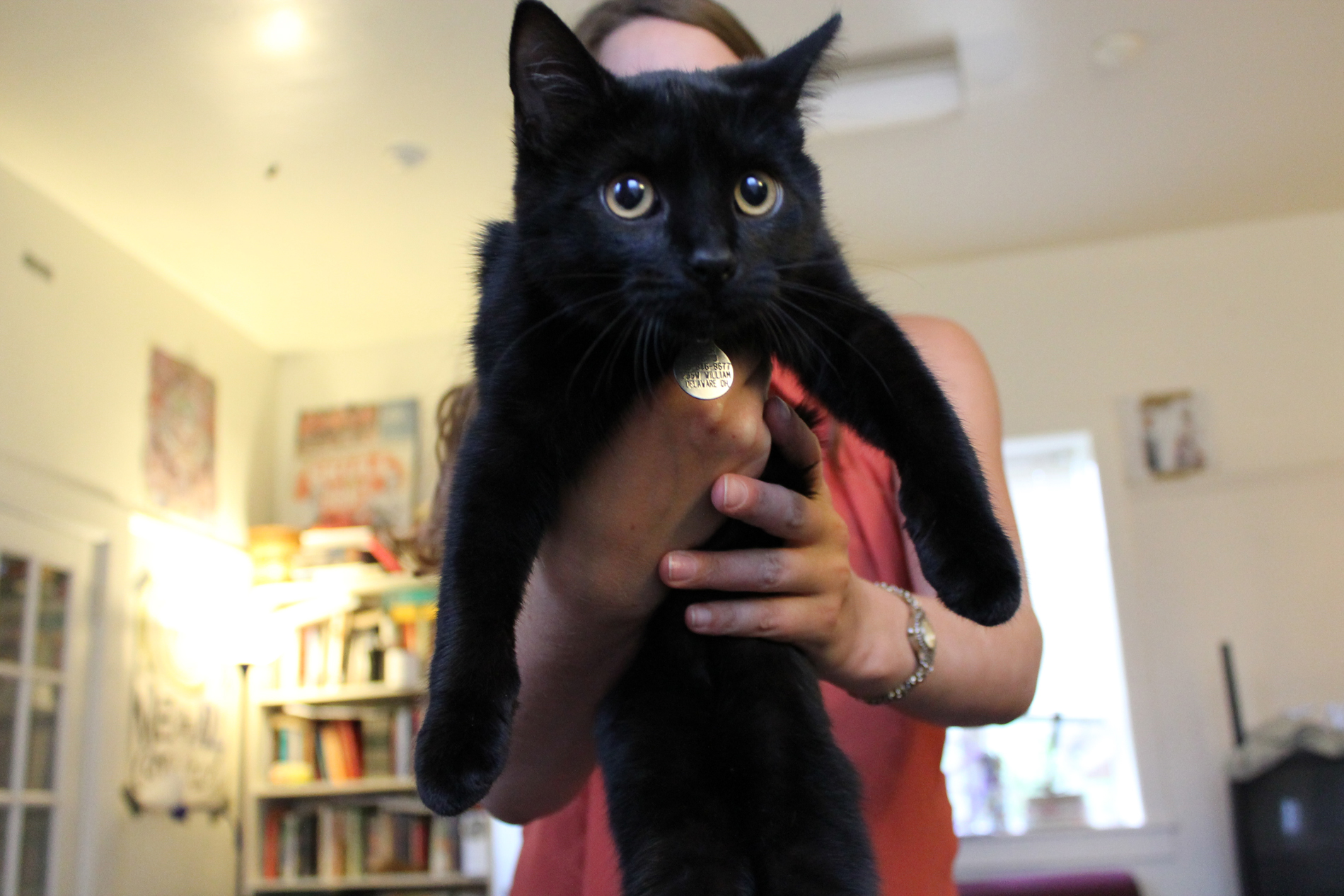 By Brianna Velliquette
Transcript Correspondent
House of Peace and Justice siblings Jerome and Pepper have a presence on campus, not for their activism, but for their power to draw people in.
"We got them by accident," house member sophomore Camille Mullins-Lemieux said.
"One of our housemates works at a farmer's market and somebody came up with a box full of kittens."
The two black cats have been at the small living unit since the beginning of fall semester.
In the warm weather, Small Living Unit and fraternity members are seen walking their dogs and sharing their pets with the public.
This existing pet policy has been in place for many years, according to the Residential Life Coordinator for the SLUs Levi Harrel.
"They like taking care of an animal," he said.
"It becomes like home, part of the family, part of the community."
Other SLUs that have recently had pets include Modern Foreign Language, Tree House and the House of Black Culture, as well as several fraternities.
"We really see pets as a positive thing," Harrel said. "It's one of the unique qualities of our housing units."
In addition to napping in the sun and chasing leaves at P&J, Jerome and Pepper are free to roam around campus, and it's likely they will be outside more frequently as the weather gets warmer.
Freshman Shabab Sami Kabir, a future resident of House of Thought, detailed his experience with Jerome one weekend while he was watching a movie in the Hayes Hall TV lounge. Around 3 a.m., he said he looked over and saw a black cat walk into the room.
"I thought, 'What the heck? There's a cat!'" he said. "It walked in and seemed just at home. Actually, he let me pet him and started purring."
After contacting P&J, whose phone number is on Jerome's collar, he and a fellow friend scooped up the cat. He put up no fuss and they carried him outside to find his way home.
"Yeah, they do that…" Mullins-Lemieux said after hearing the story.
"The first few weeks we had them, Jerome was the first to notice there's an outside world. Pepper is much more direct."
Jerome's sister, Pepper, was described as the more reserved of the two.
"I think Pepper's kind of dumb," said junior Rob O'Neill, a member of P&J, who also owns a rabbit named Booper.
"Jerome's a lot smarter than her. Pepper's like, afraid of weird things
"I don't think that Pepper's stupid at all," Mullins-Lemieux said. "I think that Jerome is slightly dumb sometimes."
"Actually, lots of people think they're the same cat," senior Erika Nininger, another P&J member, said.
Nininger brought the cats to P&J and is Jerome and Pepper's main caretaker.
At the house, a policy was implemented to ensure the cats are always properly taken care of.
Nicknamed the "cat committee," it is comprised of three house members that decide on budgets, litter box-cleaning and other caretaking needs.
Outside of the committee, other members enjoy contributing small items such as collars and cat toys.
Spring means more warm weather, and more of the two well fed, playful OWU residents adventuring on the campus grounds.