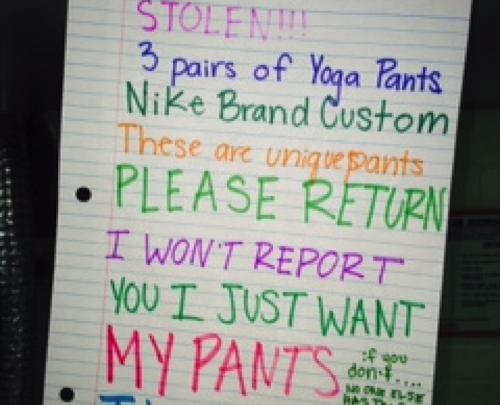 Laundry thefts reported in Hayes, Welch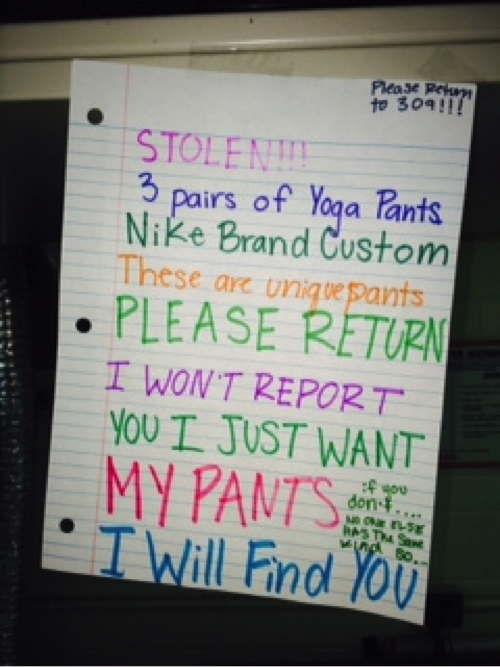 Several female students have reported clothing items stolen from the Hayes Hall laundry rooms this year, and incidents are becoming more common.
In dorms where laundry machines are in high demand and overcrowded, it is expected that some articles of clothing will be lost or picked up by mistake.
However, this year three official incidents were reported, according to Meredith Dixon, the Residential Life Coordinator (RLC) of Stuyvesant and Hayes Halls.
"Currently, Hayes is the only building I am aware of that is having this issue," Dixon said.
Welch, Themed Houses and Small Living Units RLC Levi Harrel, reported no theft in SLUs or themed houses and only one to two incidents last semester in Welch. Harrel said the amount of reported thefts is "not a great number of reports."
Junior Victoria  Wilson, a current Welch resident, has had nothing stolen this year but was a victim of laundry theft in Welch last year.
Wilson did not file a report with Public Safety.
"It just didn't seem that important, I thought (my pants) might turn up in the lost and found but they never did," Wilson said.
Sophomore Heather Lopez, a current Hayes resident, also had items taken from the laundry machine she was using.
According to Lopez, the theft occurred Sunday, March 23 sometime between 8-9 p.m.
Lopez listed several clothing items as stolen, including Nike yoga pants, two shirts, a sports bra and a Victoria's Secret bra.
"That's just the stuff that I've noticed are missing," Lopez said.
"I haven't even looked to see if that was it. I just keep realizing that more and more of my clothes are missing and they were all in those two loads of laundry."
Lopez described the circumstances surrounding the incident as her clothing being "violently taken out of a dryer and spread across the laundry room (and picked through)."
When she returned five minutes before her dryer was finished, she found her clothes as described and "still wet".
She noted the time of the other two dryers, which had been started around the same time Lopez had put in her laundry. She estimated that 20 minutes prior to her arrival, her stuff had to been removed and stolen.
Like Wilson, Lopez did not file a report with Public Safety.
She reported the incident to a Resident Assistant (RA) and was told that Public Safety would be "unable to do anything about it" and that "there was no way to prove (her) stuff was stolen and (not) just misplaced."
Lopez's said her clothing still has not turned up or been returned to her possession.
Junior Ali Smith, another Hayes resident, was also a victim of laundry theft. Shortly before winter break, Smith's bright pink and orange blanket was taken from a dryer after she was five minutes late.
Prior to her own theft, Smith said she'd "only heard of laundry being stolen this year."
"Now I constantly watch my laundry when I am doing it," Smith added.
"I feel as though someone will steal my stuff again."
Smith did not report the theft to her RA.
"I thought it wouldn't happen again and it was a cheap blanket, so the joke's on them," she said.
Unlike the washing machines, which lock throughout the entire duration of the cycle, dryers in all dormitory buildings do not lock and can be opened and stopped at any point.
After being contacted for comment, Dixon sent out an email to all Hayes residents expressing her "disappointment" regarding the thefts.
She also included a request that items either "accidentally or intentionally taken" be returned the laundry room.
The email also included procedure to follow in the event of a theft by reporting the incident to the RA or RLC.
If the items were valuable, Dixon additionally recommended that students file a report with Public Safety.
"I want to remind everyone that the most effective way to avoid theft is to stay in the laundry room while you are using the machines," Dixon said.