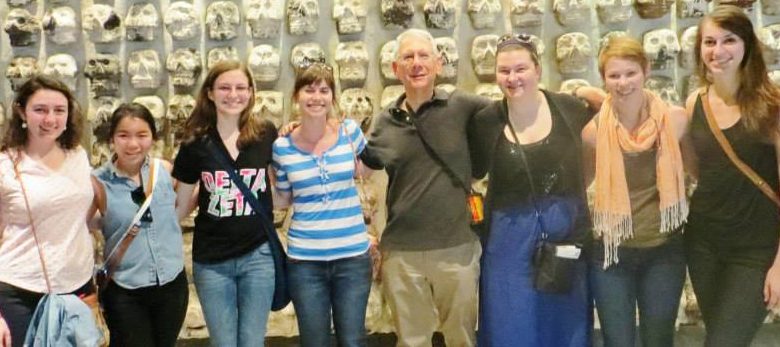 Women lead study abroad enrollment

Despite a desire from program directors to have more male participation, Travel Learning courses continue to be significantly more utilized by female students.
Darrell Albon, Director of International Students, said the skewed participation is a national trend.
For more than 10 years, study abroad participation rates have been consistently 65 percent female and 35 percent male.
"This is magnified a bit at OWU by the gender distribution—59 percent of our grads are women," Albon said.
Albon said OWU tends to have slightly more male participants studying abroad than the national average.
He said gender distribution in the majors affects the gender distribution in programs that reach abroad.
Robert Harmon, Travel Learning program director, said while the destinations of trips play a role in who applies for them, more women apply than men no matter the destination.
"Given the wide variety of destinations, I don't think that it's a matter of no trips going where men want to go," Harmon said.
Harmon said that the academic aspect of the application process also has little to do with the skewed gender distribution in programs.
While GPA is taken into consideration for selection for the programs, students with a wide range of GPAs participate and men with high GPAs apply for trips at a much lower rate than women with comparable GPAs.
Harmon said faculty play a large role in Travel Learning Course promotion and recruitment and would like to see more male participants.
"All the professors to whom I've spoken tell me they'd like to have a more balanced applicant pool in terms of gender," Harmon said.
Bob Gitter, professor of economics, said his Mexican Migration Experience travel learning course, which took place over spring break, comprised of only female students.
The cost of the trip was roughly $2,500 with students paying half of the amount and OWU picking up the balance.
Gitter said the cost may have affected the ability of some students to go but not necessarily male students.
"I think the males at OWU are missing out on a wonderful opportunity," Gitter said.
Albon said data suggests that one of the most effective ways to increase male participation rates in programs abroad is to have a direct and detailed advising aimed at men who have shown an interest.
"I'd like to see every student have a significant off-campus experience — one that articulates well with their academic and personal goals," he said.