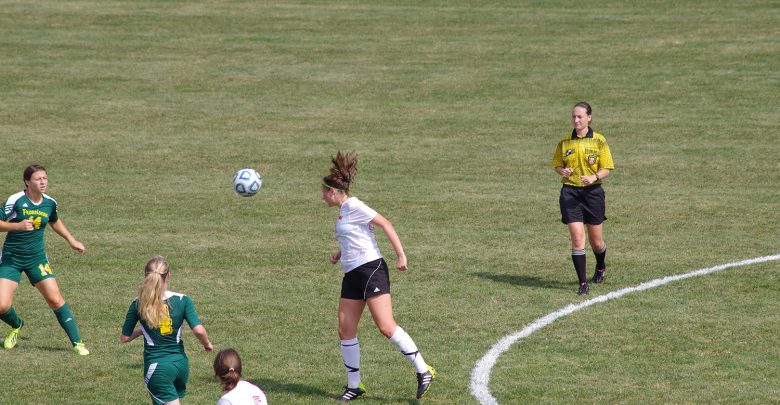 Women's soccer looks to restore winning tradition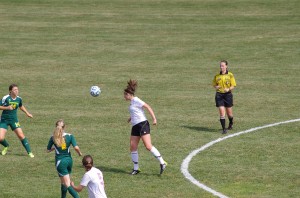 The Ohio Wesleyan women's soccer team has been collecting loses since the previous season, where their record was 5-12.
This year, the Bishops have achieved one victory in seven games, as well as two ties. However, the players are hopeful for the rest of the season and see many opportunities to improve.
"From what I have seen at practice we have more potential than we did last year," said senior forward Lindsay Reed. "Hopefully we can translate that into some wins in the upcoming games."
The Bishops won the NCAA Division III title in 2001 and 2002, and were known as a powerhouse in the NCAC. Those golden years seem to be getting further and further away, with the last NCAA tourney appearance being in the 2011 season – where OWU was knocked out in the first round.
Despite the recent struggles, freshmen players have brought new talent and excitement to the Bishops.
Freshman winger Brooke Zinader scored one of OWU's goals in the 2-1 over time victory against Washington & Jefferson last week.
"I think our program is great," she said. "We could definitely be doing better though."
Seasoned players also have some solutions in mind to get out of this slump. "We play our best soccer when we focus on little things, like two-touch passing and winning 50/50 balls," Reed said. "If we're able to focus on that we can get better results."
Zinader had a more tactical view of what needs to be done in order to achieve better results. She said the team needs to "improve checking to the ball" and "play quicker all around".
The Bishops face Wilmington College on Wednesday Sept. 24th, at 5pm, at Roy Rike Field.