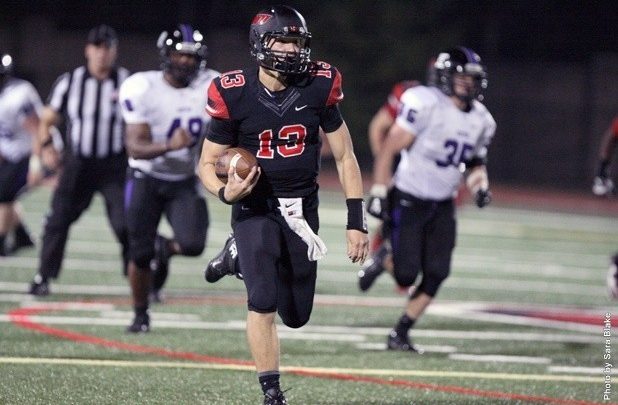 Offensive firepower fuels football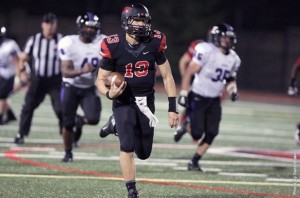 The Ohio Wesleyan high-powered read-option rushing attack led by sophomore quarterback Dom Orsini and senior running back Kevin Herman has sliced through defenses in their first three games like a hot knife through butter.
For those not familiar with the term; read-option is a play where the quarterback has the choice to hand the ball off to the running back, run himself, or give to a receiver. When properly executed it can be painfully difficult for defenses to figure out.
"(The goal of the read-option) is to confuse the defense and keep them on their toes, making them guess every play who the ball is going to," Orsini said. "That's the beauty of our offense."
In their first three games Orsini has rushed for five touchdowns and 236 yards.
"Since he is a talented runner and our slot receivers are as well, the run option has been effective so far," said Herman. "Everyone is really happy with how he is doing."
Herman, who has been a key part of the team in all of his three previous seasons as a Bishop, has proved his worth yet again with 153 yards and two touchdowns total.
"He takes the work load off me as the game goes on, which makes my job a lot easier,"  Orsini said about the senior running back. "We are always picking each other up and playing as one big unit."
To start the 2014 campaign, the team has averaged 35 points per game and 177 rushing yards, which ranks third in the North Coast Athletic Conference. The only thing keeping the Bishops from a 3-0 start was a last second game-winning field goal by Denison last Saturday.
Coach Tom Watts said he is optimistic about the rest of the season.