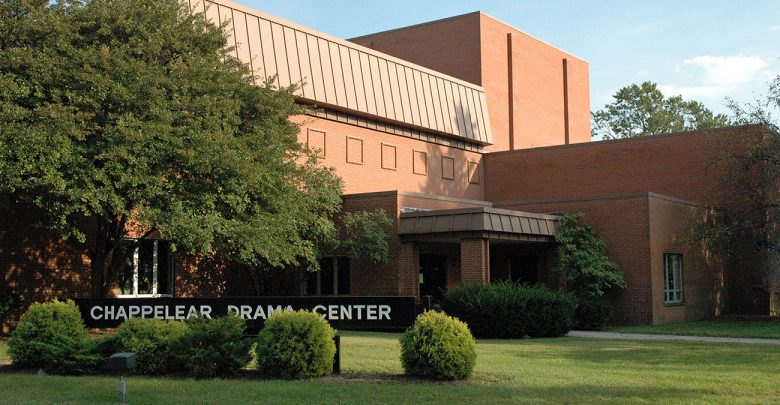 New students take OWU stage for the first time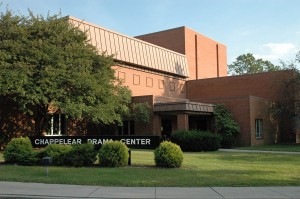 Junior Christopher MacDonald is one of seven students directing freshman in short scenes excerpted from longer plays.
MacDonald is directing Kacie Iuvara and Chris Shanley, in "Vanna and Sonia and Masha and Spike," a play written by Christopher Durang. Iuvara is a theatre major, and Shanley said he is thinking about pursuing a theatre minor.
"The play is about four siblings, two of whom are staying in their dead parent's house," MacDonald said. "I chose this play because it's so over-the-top — there are a lot of heightened emotions, so you can really have a lot of fun with it. Kind of like a soap opera."
"One reason I like this piece so much is because I get to break a mug on stage," Iuvara said.
MacDonald said he was first inspired to direct this piece after seeing it performed in Los Angeles.
Another director, Gabriel Caldwell, is the first sophomore to take the directing class in a long time. Caldwell said he began his directing career in high school at the Columbus School for Girls.
Caldwell grew up in Columbus, Ohio, where he started the theatre department at his high school during his junior year. He is now majoring in theatre and education.
For the Freshman Scenes, Caldwell is directing two freshmen, Matthew Pheneger and Charlie Lennon, in "The History Boys," written by Alan Bennett. Caldwell said the piece is filled with sexual tension.
"The piece has very dry, very British humor," Caldwell said. "It's like a gin martini your friends are making you drink, but you really don't want to," Caldwell described of his piece.
Caldwell said the reason he loves the Freshman Scenes idea is because it helps the freshmen learn how to " really delve into the characters," he said.
The Freshman Scenes will be performed this coming Saturday at 8 p.m. in the Chappellear Drama Center. There is no charge and is open to the public.