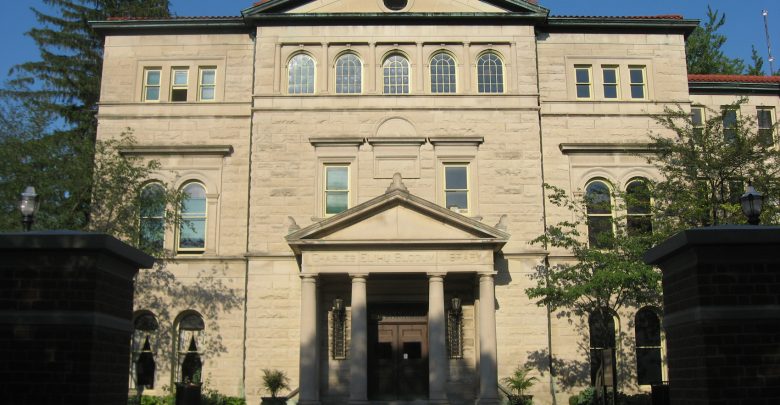 Admissions casts wider net for students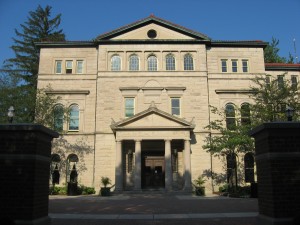 Ohio Wesleyan University is allowing prospective students who have above a 3.0 grade point average apply without submitting ACT or SAT scores. Director of admission, Alisha Couch, said this is the second year OWU has had this policy in place, but this year the GPA requirement is dropping from 3.5 to 3.0.
One argument in favor of forgoing test scores is that standardized tests don't accurately represent a student's aptitude.
Vice President for Enrollment, Susan Dileno, said she feels standardized test scores are outdated and the process no longer treats students equally.
"It's really not fair when you have lower income families that can't afford expensive test prep and to take the tests multiple times," she said. "The SAT/ACT was created to make it fair for all students applying to college, however that's not so much the case anymore."
While the new admissions process is aimed at providing applicants with a fairer shot of acceptance, the move to test optional is also an attempt to help with OWU's low enrollment problem.
"Of course, there are obvious marketing benefits to telling applicants whose GPAs are above a 3.0 that they don't have to submit standardized test scores," said Dileno. "But that's not why we're doing it."
Couch agreed, adding the point that colleges are business as well.
"As much as we hate to think about it as a business, it is one, and so this is obviously good for marketing," Couch said. "But it's not the main reason we decided to not require test scores."
Couch agreed that, statistically, lower income families don't typically do as well on standardized tests. She believes that foregoing standardized test scores if the student's GPA is high enough will give the university a better picture of a student's ability to perform in college.
"More and more schools are realizing that foregoing the test scores for applicants with high GPAs is actually improving the diversity of the student body without sacrificing the quality of the students," said Couch. "Denison University has been doing this successfully for years, so that gave us confidence that, if we did it, we would still be admitting quality students," she said.
Dileno said the standardized test scores are not a priority of OWU when looking at a prospective student's application to OWU. The decision to waive the scores, therefore, does not complicate the admissions department's role.
"When we're looking at a student's application, the high school GPA is the thing we look at most to tell us how a student will perform their first year in college," Dileno said. "It shows how hard they worked, their motivation, and the types of classes they chose to take, which gives us a pretty good idea of how they'll do in college."
Dileno said the lowered GPA requirement is an attempt to apply the option to submit test scores to a greater pool of applicants.
"Last year, only 100 applicants out of 4,000 met the criteria to make them exempt from the standardized test score requirement," Dileno said.
Couch said OWU's new semi-test optional admittance process is likely to take a while to catch on.
"It'll probably be a couple years until guidance counselors in high schools, and college guide books are made aware of the fact that we're test optional," she said.