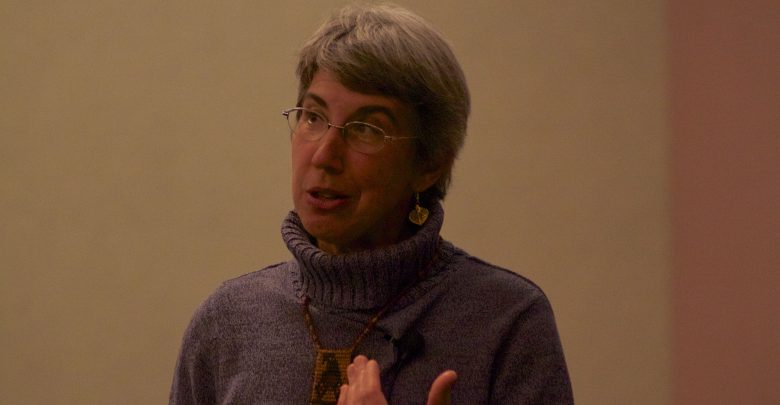 Messy banks indicate rivers' health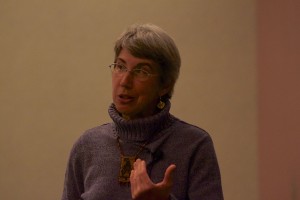 Contrary to popular belief, the "messier" a river is, the better its health, fluvial geomorphologist Ellen Wohl, Ph.D. said in her Sagan National Colloquium lecture Tuesday.
"People often think that a messy river, one with downed trees, beaver dams, and all kinds of brush in them are bad, but in fact they are the healthiest kind of river," she said.
Logjams, Wohl explains, are man made obstructions in rivers or streams to control or manipulate the flow of water or species.
"I've been camping and hiking along the rivers in Colorado, and this lecture taught me a lot of things that I had never even thought of," said Delaware resident Bob Tannehill. "I never knew that logjams could actually benefit a river system," he added.
Wohl said she hoped that her next project would be to study the river deltas in central Alaska on the Yukon River. However, she said that she was still waiting to find out if she would have funding from the National Science Foundation to fund her research.
"My most rewarding experience is when I go out in the field with a new group of grad students, because I get to collaborate with them to help them to use what they have learned in the classroom in the real world for the first time," Wohl said in an interview after the lecture.
OWU history professor Ellen Arnold, organizer of this year's colloquium, said she hopes Tuesday's lecture gave students and Delaware residents some insight into what an in depth scientific lecture was like.
"Since this is a liberal arts school, I wanted to invite speakers from different disciplines to speak on a variety of different topics, all of which tie back to water," she said.
According to the colloquium's website, "Ohio Wesleyan University's Sagan National Colloquium annually explores an issue of national and international significance from multiple educational angles. The Colloquium forges links between liberal arts learning and the lifelong civic art of informed, involved citizenship."
The next speaker will be Sharon Day, who will be speakon the use of water in religion and ritual on October 21.