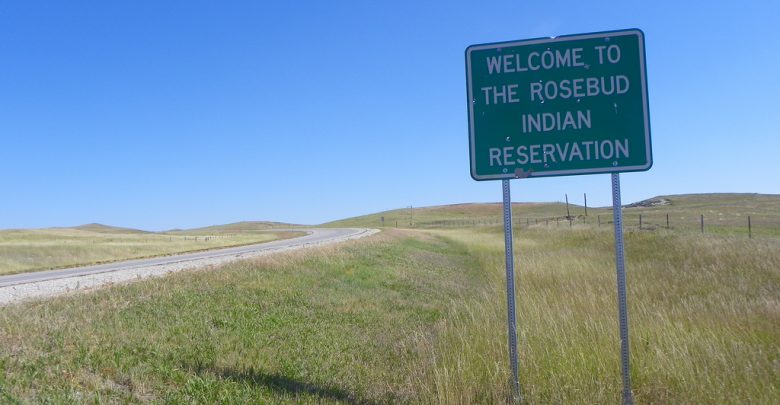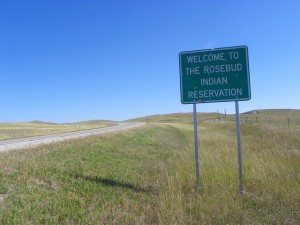 By Karen Poremski
Halloween is a special time. I celebrate it through some of the older practices of the holiday—for me, it's less about candy, and more about remembering my beloved dead, those relatives and friends who have passed. It's a chance for me to thank them and tell stories about them and laugh and cry a little because I miss them. It's a time to remember that love crosses the boundary between life and death.
But, of course, most people associate the holiday with trick-or-treating, parties, costumes. I love this aspect, too, and have fond memories of celebrating in the Castro district in San Francisco, and of taking my son out for trick-or-treating when he was younger.
I also become anxious, this time of year, about people dressing up as American Indians. This year it seems especially problematic as more people realize that sports teams should not be using Native mascots.

I feel less and less tolerant, these days, of seeing people wearing fake headdresses. A couple years ago in November, I caught something in the news that rendered me speechless. Actually, truthfully speaking, it made me sick to my stomach. The incident? A Victoria's Secret fashion show (which apparently was also a television special). At the end of the show, a model dressed in bra and panties meant to simulate turquoise-studded animal skins walked down the runway in fringed buckskin high heels, behind her a slide proclaiming something along the lines of "Happy Thanksgiving." She was also wearing an enormous headdress, so long it dragged on the ground.
There were many things wrong with this picture—the mixed-up use of visual signifiers of tribes from different regions who are very different from each other; the fact that the model looked like she was starving; the fact that the image sexualized Native women when Native women are the victims of sexual violence, usually perpetrated by non-Native men; the fact that Thanksgiving was being used to market faux Indian underwear costumes. But the thing that upset me the most was that headdress. Because I know what it's supposed to mean when someone wears a headdress.
Thanks to OWU's support, I have done research on the Rosebud Reservation, home of the Sicangu Lakota nation, and I've accompanied many spring break mission week teams to the reservation. In those experiences, I have met men who earned the right to wear a headdress.
Every feather in a war bonnet is there for a reason; it has nothing to do with decoration. A man has to have a history, a lifetime, of doing important and brave things for his people in order to put on that piece of regalia. And it's not just about battle, about taking up arms against an enemy. It's also about standing up for what's right, about sacrificing for the good of the community, about being generous. When a man wears a headdress, it signals that he is a great leader, but also serves as a reminder to the wearer that he is responsible for taking care of his community.
I associate the Lakota headdress in particular with Albert White Hat, Sr., who was a great chief of the Sicangu Lakota, and who met many times with OWU students serving on service trips to South Dakota. He was one of a handful of people who established Sinte Gleska University, a tribal college, back in the 1970s. He worked very hard to bring back his Lakota language, which he had been beaten and ridiculed for speaking at school. He and a handful of others were responsible for bringing back Lakota ceremonies after they were no longer illegal, starting in 1978. (That's not a typo; American Indian ceremonies were illegal until 1978.)
Chief White Hat did all of this at great personal risk, and with great personal sacrifice. He worked, his entire lifetime, to bring his people back to pursuing a way of life informed by Lakota philosophy and values, among them: personal responsibility, service to the community, and respect for self and others. He made life better for people on the Rosebud Reservation, and he shared his work with my students and me when we came to South Dakota.
This year at Halloween I will be remembering Albert. He died in June of 2013; it seems more recent than that. I still have trouble believing he's gone. When I speak to my beloved dead, I will thank him, and maybe share a joke with him. (He loved telling jokes.)
If, as the mascot proponents claim, we wish to honor Native Americans, I propose some alternative ideas to dressing up in costumes. It comes down to thinking about our relationships, to asking questions like these: What is my relationship to Native people—or, better yet, to a particular Native person or group? How do I see them and think about them? What are my responsibilities to Native communities?
A better way to honor Native people, especially at an institution of higher learning, would be to read works written by Native people about their lives and concerns, their joys and gifts. (I have a list of favorite authors as long as my arm, but some of them include Susan Power, Winona LaDuke, LeAnne Howe, Scott Momaday, Sherman Alexie, Taiaiake Alfred, Louise Erdrich, Heid Erdrich, Linda Hogan, Phil Deloria, Joy Harjo, James Welch, Gordon Henry, Eric Gansworth, Jodi Byrd, Penelope Kelsey…) Great work is being done on the Native Appropriations blog, and the American Indians in Children's Literature blog. Look for videos by the 1491s, if you're in the mood for comedy. And if you like hip-hop, look for Frank Waln's work on SoundCloud or YouTube.
There's a whole world of enlightening and enjoyable work being done by Native people. There's honor in engaging with that work and learning from it, opening up to what it's teaching. There's no honor in donning a fake headdress.
Karen Poremski is an associate professor of English at Ohio Wesleyan teaching Native American literature, women's literature, early American literature and composition.