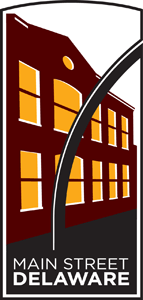 First Fridays try to liven up downtown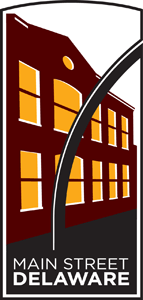 Every first Friday of the month, Delaware throws a party that looks to the past as it reaches for the future.
First Friday is a community-built, community-driven celebration aimed at revitalizing a downtown that is a shadow of what it once was.
Sponsored by Main Street Delaware Inc., the event began about 12 years ago in part to capture a lost sense of family and community values, said Frances Hamilton, the executive director for the organization.
The group is a non-profit that relies on volunteers and manages a small budget for charity. Their main job: promote downtown Delaware.
"We started doing First Fridays because the downtown used to be a major hub on a Friday night back when my grandmother was growing up," Hamilton said.
Deborah Shatzer, the executive director for the Delaware County Tourism Bureau agreed that Fridays were an opportunity to amp up Delaware nightlife.
"A lot of the towns (that people) visit aren't alive anymore because they haven't been able to stay happening."
This county-funded organization's stated mission is to "promote tourism and attract visitors and conventions to Delaware County."
This is how they help Main Street Delaware according to Shatzer. They focus on the tourist and Main Street flexes their marketing muscle on the closer community.
The concept seems to work economically and culturally for downtown Delaware.
"On an average basis, we see anywhere between a 20 to 30 percent increase in sales and revenue during any 'First Friday' event. Sometimes that's higher and would be higher at times if only for running out of space," Hamilton said.
First Fridays are having a ripple effect too, drawing people downtown on non-event Fridays. With the backdrop of nostalgia and the goal of increasing foot traffic, Main Street partners with other organizations to develop a marketing strategy promoting downtown as a family-friendly hub of activity.
"Marketing the downtown is exactly why we do First Friday. There is not much to a community if they don't have a vital and active downtown. That is the heart of the whole existence," Hamilton said.
Shatzer said the events remind her of her childhood growing up in the 1950s.
"The downtown was the heart of the community and it just reminded me of my childhood," Shatzer said.
Cole Hatcher, director of media and community relations for Ohio Wesleyan University and board member of Main Street Delaware, explained the non-profit's search to consistently improve the annual event.
"One of the things that we're working on is more permanent street closure to try to ease the congestion on the sidewalk," Hatcher said.
"The one thing that we're continuing to think about is how do you provide an experience for that younger teenage audience as well."
Every First Friday has a particular theme varying each month. These themes include the "DelawaREADS" one that occurred last Friday to popular ones such as Valentine's-influenced "Chocolate Walk" in February and the holiday theme in December.
"Deciding on themes is simple," Hamilton said.
"The ones that work and are popular are kept. The ones that don't work, don't reappear."