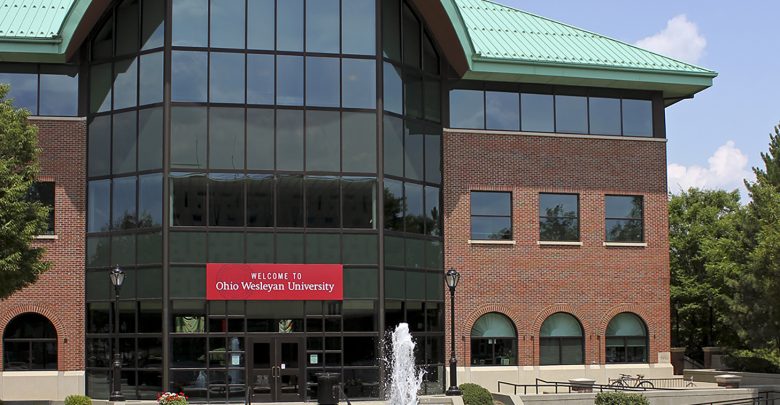 OWU's composting program does a disappearing act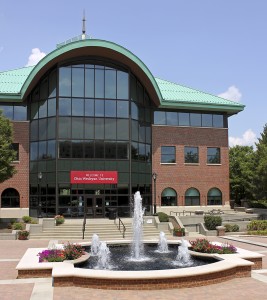 Students had the opportunity last year to compost their food and paper waste in The Marketplace. However, this year that program has gone away due to location and inefficiency.
Student interns, juniors Ellen Hughes and Reilly Reynolds, and other volunteers sorted through the trash twice a week to make sure materials that were not compostable were removed.
The university would have been fined if there was non-compostable materials sent to the composting company, Eartha Limited, Hughes said. Most of the common items they had to remove were chip bags, plastic bottles and even metal forks and spoons.
The head of Eartha Limited said it was not efficient to have a lot of paper waste according to Gene Castelli, the resident district manager of Chartwells at Ohio Wesleyan. They wanted more organic food waste.
"It was great that we had a composting program at all, but it really wasn't working that well by the end," Hughes said.
The students used the garage in the lower level of Ham-Will as a home base to sort through the trash, but lost that space when the weight room moved there.
"They needed to put the weight room somewhere so we had no place to do it," said Castelli. "Another side is the university didn't like students picking through garbage."
Even though this initiative ended, Dining Services still works to compost and eliminate waste behind the scenes in both The Marketplace and Smith Dining Hall.
They have two programs that aim to eliminate waste pre-production and post-production: Trim Trax and Operation Clean Plate.
Trim Trax occurs in the kitchens as they are preparing food, such as cutting up tomatoes. Instead of throwing away parts that cannot be used, they put them in certain Trim Trax containers that will then be compostable.
Operation Clean Plate occurs in Smith, in which they compost excess food from students' plates when they return them to the kitchen.
However, this would not work in The Marketplace because they do not use durable plates and the students are responsible for throwing away their trash.
The majority of the waste in the food court is paper products, not food and so wouldn't make too much of a difference said Castelli.
Some students are still contributing to the effort, however, especially at some of the Small Living Units (SLU). Reynolds, also the moderator of Treehouse, said her house has a composting pile in their backyard. It contains mostly fruit and vegetable peels and will turn into dirt overtime.
Reynolds advice was for students to be aware of what they are throwing away each week and to buy less packaged things.