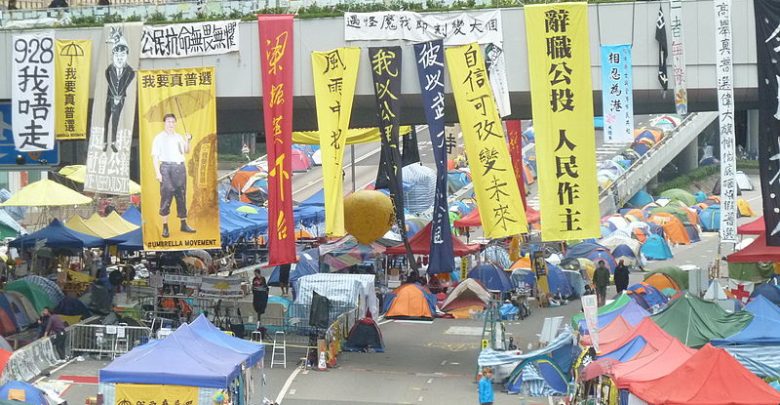 Global Grab: Hong Kong escalates, UN talks climate change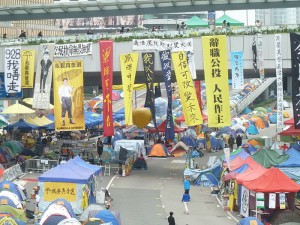 The Issue: Hong Kong Protests
At first, people thought the protests in Hong Kong would be short lived and relatively peaceful. However, the most recent developments have proven otherwise. On Monday, protestors tried and failed to surround government offices, and police raided the protestors' biggest street camp. One of the major questions about these ongoing protests, according to the New York Times, is "how much longer the Hong Kong government would tolerate hundreds to tents only a stone's throw from the city's administrative and legislative complex(.)"
On Sunday, hundreds of protestors pushed past police lines and blocked traffic on main roads, according to the Associated Press. The police arrested at least 40 protestors, the Washington Post reported, and 17 police officers were injured during the clashes; the police senior superintendent would not "let the road…remain blocked." The AP also reported that "protestors said they were taking action to force a response from Hong Kong's government, which has made little effort to address their demands that it scrap a plan by China's Communist leaders to use a panel of Beijing-friendly elites to screen candidates for Hong Kong's leader inaugural 2017 elections."
The protests began more than two months ago over election rules imposed by Beijing, the Washington Post said. Hong Kong's chief executive, Leung Chun-ying told reporters that "police had so far been tolerant, but would now 'enforce the law without hesitation' to end the protests that have paralyzed parts of the Asian financial hub," according to the Post.
The Issue: Climate Change
United Nations negotiators are meeting in South America this week to try and make a global pact to halt climate change, according to the New York Times. They say "without a deal…the world could eventually become uninhabitable for humans."
This meeting comes a few weeks after an announcement by President Barack Obama and China's president Xi Jinping of "commiting the world's two largest carbon polluters to cuts in their emissions," the Times reported.
According to Al Jazeera the deal between the United States and China would significantly reduce greenhouse gas emission over the next 15 years: "The U.S. part of the plan calls for a 26 to 28 percent reduction of greenhouse gas emission by 2025 based on 2005 levels. That's a big increase from Obama's earlier goal of reducing emission 17 percent by 2020."
The BBC reported 195 nations have committed to "finalizing a new climate pact in Paris by 2015's end." The BBC says this process has been helped by recent developments in climate change, including the U.S./China announcement.