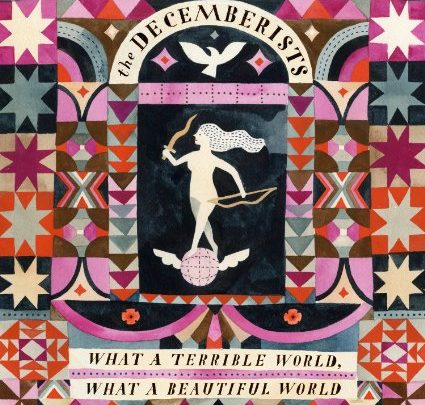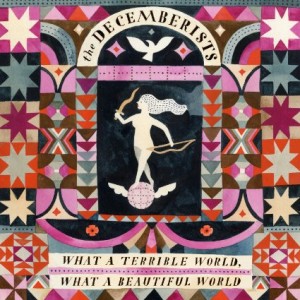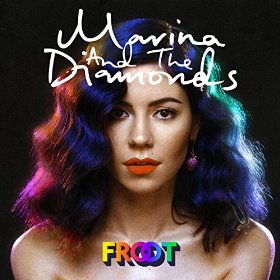 2014 has come to an end and the new year is upon us. With the close of each year, Best Albums lists begin to crowd the Web. But instead of looking back to the music of the recent past, here is a compilation of some noteworthy albums to look forward to in the upcoming months.

Who: The Decemberists
Album title: What a Terrible World, What a Beautiful World
Release month: January
Why it matters: The Decemberists are notable for their ability to tell fantastical tales in just a few short minutes and their mastery of the alt-pop genre. Their unlimited creativity will no doubt surface in their seventh studio album.  As many critics are already claiming, this album is set to harken back to the band's elegant skills through a compilation of simplistic songs about terrible beauty.
https://www.youtube.com/watch?v=Yb8oUbMrydk
Who: Sufjan Stevens
Album title: Carrie & Lowell
Release month: March
Why it matters: An artist known for more than just his barely pronounceable name, Sufjan Stevens will be taking a much anticipated turn back to his folk roots with his newest album. As mentioned in a press release for the album, "Carrie & Lowell" will explore themes related to "life and death, love and loss, and the artist's struggle to make sense of the beauty and ugliness of love." Steven's first album since 2010 is also set to feature collaborations with artists such as Laura Veirs, Sean Carey, and Ben Lester.
https://www.youtube.com/watch?v=3vj9s0U2U2o
Who: JEFF the Brotherhood
Album title: Wasted on the Dream
Release month: March
Why it matters: These Nashville brothers have been putting out sing-along punk rock jams for years. "The most fully realized JEFF the Brotherhood album," as dubbed by member Jake Orrall, is set to exhibit early-90s vibes and some of the duo's most conscious songwriting yet.
https://www.youtube.com/watch?v=H41UU6t24Uc
Who: Bjork
Album title: Vulnicura
Release month: March
Why it matters: It is still up in the air whether Bjork is a real person or just an alien sent to Earth to make avant-garde dance tunes; either way her new album is bound to be a contemporary masterpiece. Teaming up with the Venezuelan producer Arca, who recently worked with powerhouses Kanye West and FKA twigs, can't hurt either.
https://www.youtube.com/watch?v=KDbPYoaAiyc
Who: Marina and the Diamonds
Album title: Froot
Release month: April
Why it matters: Marina Diamond is is most often recognized for the miniature black heart that marks one side of her perfectly blushed cheeks and for creating kitschy pop songs mocking the commercialism of romance. Now the front-woman of Marina and the Diamonds says she will be releasing a more serious and introspective album. Diamondis told music website Line of Best Fit that she hoped to produce a much more "reflective" album focusing on topics such as difficult relationships and struggles with mental health.
https://www.youtube.com/watch?v=WZzcY7ASQno
Who: Frank Ocean
Album title: TBA
Release month: TBA
Why it matters: Ocean's dip into solo work with his first album "Channel Orange" was wildly praised. After the debut in 2012, not much has been revealed about Ocean's plans for other additions to his discography. Although there have been many rumors circulating about the artist's intentions without any confirmation, it seems that 2015 will finally be the year some new work surfaces. Ocean has sent out multiple teaser messages divulging information about his time in the studio with producers such as Hit-Boy and Rodney Jenkins and even released an original song, and a cover of The Isley Brothers' "At Your Best (You Are Love)."