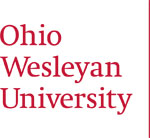 Survey on sexual assault sent to students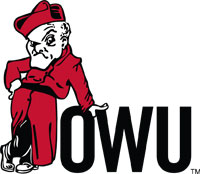 On Jan. 19, President Rock Jones emailed Ohio Wesleyan students asking them to complete a survey on sexual assault, which included questions about how safe students feel on campus and their confidence in school officials.
According to the email, the survey is anonymous and takes about 15 minutes to complete.
The results will be used to inform and improve campus policies, practices and support services.
It also stated the reason for the survey was to gather information about "students' perceptions of OWU's climate on unwanted sexual contact and sexual assault, students' perceptions of how OWU addresses and responds to sexual assault, and whether and how often students have experienced unwanted sexual contact or sexual assault."
Jones said the administration is "deeply committed" to providing a safe campus for everyone and has a zero-tolerance policy for sexual misconduct.
"We believe this information will help us understand where there may be need for better education and processes and procedures used in response to sexual misconduct," Jones said.
Dean of Students Kimberlie Goldsberry said a team met over the summer to discuss the many federal guidelines and agencies that share information about sexual assault. A "key initiative" from that team was a campus climate survey, which a subgroup then began to work on.
In the fall, the team discovered that the Higher Education Data Sharing Consortium was working on a similar survey designed for small, residential, liberal arts colleges, so the team shared their information and a final survey was created.
"OWU was a given a window of time to offer the survey," Goldsberry said. "We chose to do it now hoping that it being earlier in the semester might yield greater responsiveness from the community."
She said everyone on campus has a role in addressing sexual violence issues. Some of the faculty and staff's responsibilities include being familiar with OWU's policies and what it means to report issues of sexual violence.
Goldsberry said students also need to do their part with education, intervention and accountability.
Senior Lauren Rump, an intern in the Women's Resource Center, said when she received the email about the survey on sexual assault she was "surprised and impressed" that it came from Rock Jones.
When administrators don't take these issues into their own hands, the responsibility for educational programming "falls on the shoulders of students," Rump said.
She gave an example from last semester. The Women's Resource Center was compelled to host a panel discussion about Title IX and its impact on campus because they had so many unanswered questions and thought other students would too.
"I definitely hope more education and stronger campaigns for consent will come out of this," Rump said.
Rump added that the survey "shows initiative" and she hopes everyone takes it.
"It's important that they hear from all types of people, but especially those who have had to go through that (sexual assault)."
The email will be sent to students two more times before the March 2 deadline.