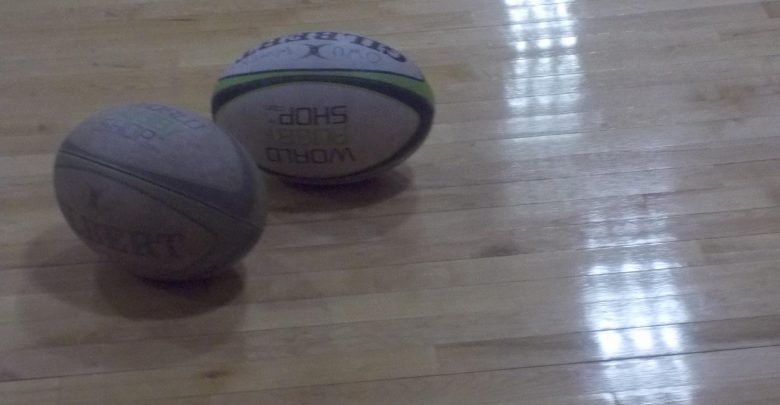 Rugby gains popularity across OWU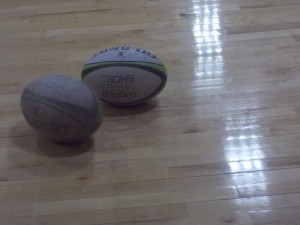 Rugby, an imported sport with a growing following on Ohio Wesleyan campus, is on its way to being an institution.
With the spring season poised to start, both the men's and women's club rugby teams report an established coaching staff, growing rosters, and the potential to qualify for national tournaments.
"We're more competitive," director of OWU rugby John English said. "Just from last spring to this spring, the biggest change is more students are getting involved."
Josh Longenbaker, head coach of the women's team, said there are more than 20 women signed up to play and around 30 for the men's team. Along with increased players comes increased play, with both teams signed up to play other schools and in tournaments. English said OWU will also host a sevens tournament for both teams.
In rugby, there are two formats of play. The traditional format pits two teams of 15 against each other for two, 40-minute halves while the sevens format narrows the players to seven a side, and the halves to seven minutes. Both teams will play both formats, though Longenbaker said the women's team will be playing in a sevens league.
Longenbaker said atmosphere is important to getting, and keeping, players new to the sport. Some techniques include running the men's and women's practices together and making the drills run like fun games.
"We know everything we do works at a high level so we ask a lot," Longenbaker said, "but we also try to make it fun."
English and Longenbaker came to OWU from running a competitive high school program. Also on staff are Cody Albright, coach of the men's team, and Pat Bowling.
Sophomore Liam McNulty, who formed the men's club last year, said the coaches' experience helps create a welcoming atmosphere, essential to helping people "understand the true beauty" of an aggressive sport.
"Other than myself and a handful of others, most members have not played rugby before their college careers," McNulty said. "Since I started the program, the development of this atmosphere has been crucial."
McNulty said efforts to recruit are always ongoing – he said players constantly talk about the club, wear the gear to gain visibility and try to get as many students as possible "hooked" by going to the games. Students might have also noticed posters for the women's club taped around OWU, stating the empowering aspects of playing rugby.
Junior Lauren Kiebler, public relations chair for the women's club, said it's well known that the club is inclusive, but it is important to note it is open to non-binary players; the team plays in a trans-inclusive league.
Freshman Bree Riggle said the rugby club was a big reason she chose to come to OWU, though health reasons have prevented her from attending many practices.
"Everyone helps everyone," Riggle said. "It's a family. I love it. It's a great sport."