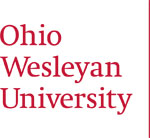 Politics professor discusses Brazil's future

Despite making great deal of progress over the past several decades, Brazil still faces many challenges in its future as a global leader.
James Franklin, professor and chair of the politics and government department at Ohio Wesleyan University spoke about the changes Brazil has seen over the last 50 years in the latest installment of the Great Decisions lecture series.
One challenge Brazil faces is the high level of inequality throughout the country.
"Some people are living in favelas and in slums, and some have walled houses, armed guards and commute to work in a helicopter," Franklin said.
Franklin said there are high amounts of chaos in the government, likely because its Chamber of Deputies, the Brazilian equivalent to the United States' Congress, contains more than 28 different political parties.
The government of Brazil had a very authoritarian start; however, it is working toward a successful democracy, he said.
Another contemporary challenge Brazil faces, Franklin said, is the extreme fractionalization of the political parties. "Some political parties don't even take a stand on many issues," he said. "They are there because they want power."
Corruption is another of the challenges Brazil faces. Kickbacks to the oil industry recently, leads many Brazilians to not trust their government.
One connection many South Americans share is their passion for politics, Franklin said. Everyday citizens in Brazil and other parts of South America are much more involved in politics than citizens in the United States.
Another challenge Brazil faces is the protection of the Amazon rainforest.  Franklin said the country's president has reduced deforestation, so much so that the impact on carbon emissions would be "if the entire European Union stopped driving for a whole year."
But government enforcement in the Amazon is actually quite weak, Franklin said. Until former president Luiz Inacio Lula da Silva, the government didn't do anything to stop deforestation.
"President Lula actually put in place incentives for Brazilians to not promote the deforestation of the Amazon," said Franklin. "I might even say Brazil has done the most out of any country to combat global warming."
Franklin said with poverty being such an extreme issue throughout the country, the issue of protecting the environment is often swept under the rug.
"Economic and financial issues are given far more importance than environmental issues are," Franklin said.
The biggest challenge Brazil faces now is determining what its role in the world will be as a developing global power.
The next Great Decisions lecture will occur on Friday, Feb. 27, from noon to 1 p.m. at the William Street United Methodist Church. The subject will be "U.S. Policy Toward Africa," which will feature OWU professor Randolph Quaye.