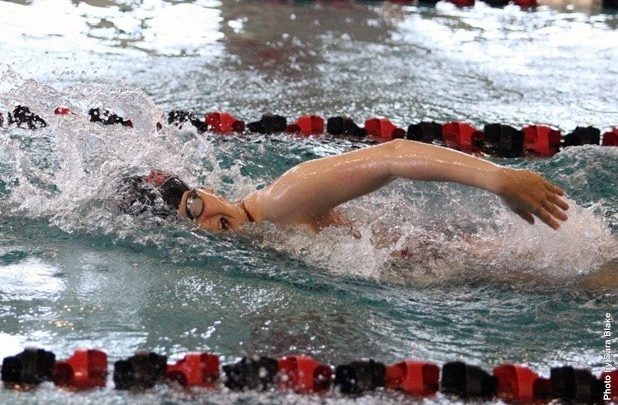 School records set at the NCAC championship meet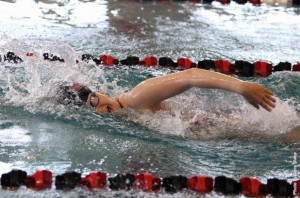 The Ohio Wesleyan men's and women's swim teams set new records at the NCAC Conference Championship meet at Denison University Feb. 12 through Feb. 14.
The women's team set two school records while the men's team set four school records.
Junior Bryce Uzzolino set two school records in the 50 meter and 100 meter freestyle.
Uzzolino surpassed the 50 meter record of 21.39 seconds with his new time at 21.07 seconds. His time of 46.69 seconds in the 100 meter swim beat the previous record by .02 seconds.
Alongside his fellow team members sophomore Greyson Goodwin, senior Kaneat Nimcharoenwan and junior Andy Cumston, Uzzolino assisted in breaking the 200 meter free relay record of 1:24.64 set in 1992 with 1:24:36. He also beat the 400 free relay record – 3:08.14 – with a time of of 3:07.48.
OWU men's team placed 7th out of 10 teams and OWU women's team placed 8th out of 9 teams. Denison came in first place in both men's and women's beating out the traditional powerhouse, Kenyon.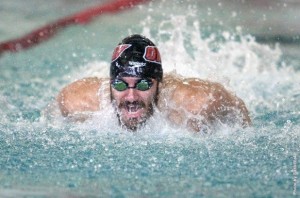 "We fall kind of in the middle in terms of the swim program," said coach Richard Hawes. "But what we have to understand is that the NCAC is at the very top in the country so we could be in a different conference and win. So, for us to be in the middle is actually quite good. When you look at all the division three swimming programs we are probably in the top 25 percent."
Before the meet, the men's and women's swim teams both sat down and wrote goals for themselves. There were three goals that were consistent between both teams: cheering for each other at the meets, swimming season-best times as well as lifetime-best times, and to break school records.
"100 percent of the teams achieved season best and about 92 percent set lifetime-best times" Hawes said. "They did not disappoint," Hawes said. "I knew they were going to go fast and they did. They certainly hit every expectation that I had."