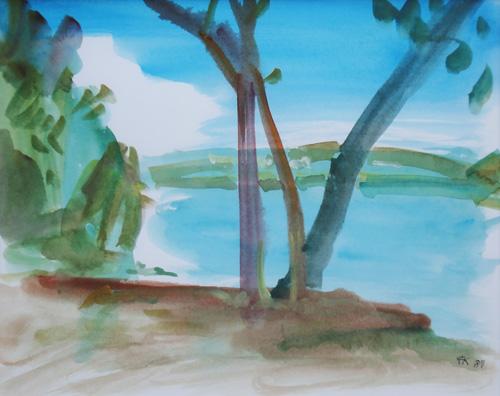 Beginnings, evolvements and connecting threads: Ohio artist to be featured at the Ross
Ohio Wesleyan students, Delaware residents and anyone else interested in Ohio artists may consider stopping by the Ross Art Museum Feb. 24 to April 5.
During this time, 75 pieces by the late central Ohio-based artist Edmund Kuehn will be on display. Announced on the Connect2 OWU blog, the exhibition will be called "Edmund Kuehn: A Retrospective (1937-2011)."
James Keny, co-director of the Keny Art Gallery in Columbus and who represented Kuehn since the 1980s, said the show will have three distinct components, each showing a different phase of Kuehn's art.
"What we've done with the show itself is show the many modes of Keuhn," Keny said. "He liked that expression. He didn't like to be confined."
This includes the two figure paintings that won Kuehn a rare scholarship to the Art Students League of New York in 1937; figure scenes from the 1950s that blend classic elements with modern styles; and small-scale abstractions Kuehn worked on in the later part of his life.
Most are works on paper, painted with acrylics and casein, though a few pieces are oil on canvas. A few works will also be for sale.
Keny said he hopes Kuehn's displayed works will be inspiring to students and other patrons of the museum.
"He was a very young guy who came from industrial Columbus, scrapped his way through art school…he made a career for himself," Keny said.
Keny also said he thought Kuehn was a good complement to the liberal arts component at OWU.
"He continued learning, reading, going to galleries," Keny said.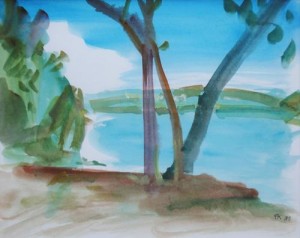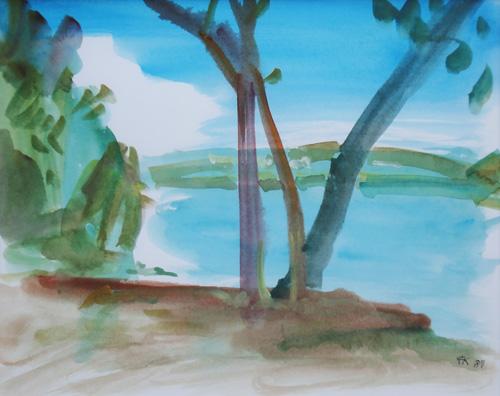 Kuehn was also a teacher of the arts. He taught at the Columbus College of Art and Design (then the Columbus Art School) and curated at the Columbus Gallery of Fine Arts (now the Columbus Museum of Art).
"He was respected for his ability to teach and inform people about modern art," Keny said. "Which was kind of intimidating in this Midwestern town."
Keny said he hopes the Kuehn paintings will bring more than just OWU students to the Ross Art Museum.
"Keuhn is a widely collected artist in Ohio," Keny said. "We're hoping patrons of his work will be introduced to the Ross. It's a real treasure not many of them know about."