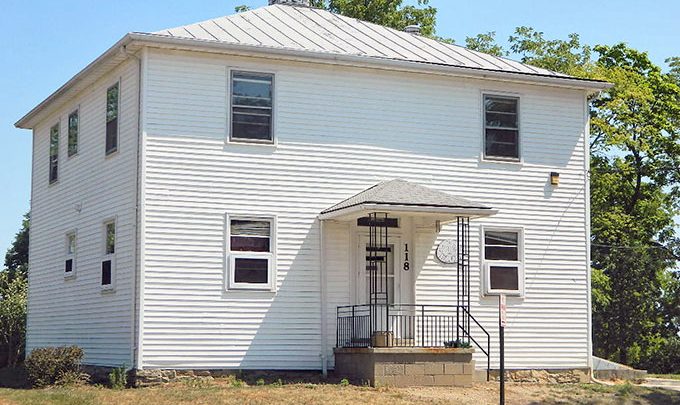 House of Thought not returning to campus next year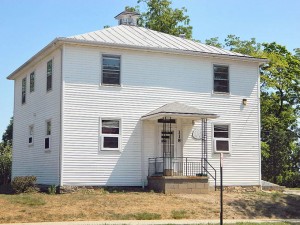 Gathered in the tiny living room inside House of Thought (HoT), all 10 Small Living Unit (SLU) residents got together to express their grievances.
The subject at hand: HoT's application for renewal was denied, and as a result, the SLU will not be returning.
Senior Todd Zucker, a resident of HoT, said they were told by Residential Life (ResLife) staff that there were several problems with their application.
"We felt that the house has struggled to meet occupancy and complete house projects this year, which indicate their lack of sustainability as a community," said Wendy Piper, director of ResLife at OWU.
These occupancy concerns, according to the residents of HoT, are unfair.
"We had all of our spaces filled," said senior Felicia Rose, the house moderator. "Two of our new members had not officially 'checked-out' of their old dorms, so they weren't 'officially' residents of HoT when we submitted the application for renewal."
Rose added that the two new members had tried to contact their Resident Assistants (RAs) to check out of their dorms, but their RAs had not responded to them.
Zucker said the house had seven people last semester.
"We have 10 people living here this semester, and 10 people were lined up to live here next semester," said Zucker. "Despite all new members knowing that this house was going to be razed, and we wouldn't have a house."
Levi Harrel, a residential life coordinator (RLC) and a member of the SLU selection committee, said all SLUs are required to have 100 percent occupancy throughout the entire year.
HoT had only completed two of the required 11 house projects at the end of last semester.
"It was expected that they complete at least half of the required house projects by the end of the first semester," Harrel said.
Rose says ResLife told her that the house had the entire year to complete their house projects.
Rose said it is hard to know the rules or what ResLife expects from them when there are no written guidelines or rules for SLU members.
Harrel said every member of the SLU community is required to perform one house project per year. House moderators are required to complete two.
Junior Sarah Richmond, a resident of HoT, brought up the point that SLUs are the only non-dorm living option for women.
"Men get to live in a fraternity or a SLU, but women are not allowed to live in the sorority houses, so this is the only place I can live if I don't want to live in a dorm," Richmond said.
Replacement SLU?
"Each year, Small Living Units must submit a proposal for renewal and be selected as a SLU for the following year," said Piper. "Students also have the opportunity to propose new SLUs each year."
In addition to the HoT's denial of renewal, a proposal for a new SLU was accepted by ResLife for next year.
The House of Spiritual Athletes (HSA) will be joining the OWU community in the fall, Piper said.
Freshman Conner Brown, one of the founders of HSA, said they will be one of the first SLUs to be completely substance free.
"We will strive for a high standard of maturity and morality, and, as a group, we believe that a substance-free environment is the best way to help us achieve that goal," said Brown.
The last time a SLU's application for renewal was denied, according to Piper, was the Creative Arts House in 2010.
"In 2010, the Creative Arts House submitted an application that we initially did not renew on account of our concerns for their physical structures that were located at 110 and 114 Rowland Ave.," Piper said in an email. "Ultimately, we worked to keep Creative Arts House open amidst certain plans to raze the structures in 2011.  The Creative Arts House submitted an application in 2011 but was not renewed. Coincidentally, the last time that we had a SLU that was not renewed and a new SLU that was accepted in its place was when the House of Thought replaced the House of Spirituality in 2003."
Duplexes on Rowland Ave.
In June of this year, Piper said the university has plans to raze the structure at 118 Rowland Ave.
"We are currently surveying the property and working with a team of architects to determine what the best location will be for newly constructed SLUs," said Piper. "We hope to have a confirmed site very soon so that we can make plans for construction to commence over the summer."
Many SLUs are in poor physical condition, according Zucker.
"It usually takes the school about a month to fix something in the house when it is broken," Zucker said.
Harrel agrees the structures are in poor physical condition.
"It is just time to update the structures, they need it desperately," Harrel said.
Harrell said the university plans on building a series of duplexes over the next several years to which the SLUs on Rowland Avenue would be relocated.
"It makes sense to start building at 118 Rowland Ave.," said Harrel, "As it will be the first building to be demolished."