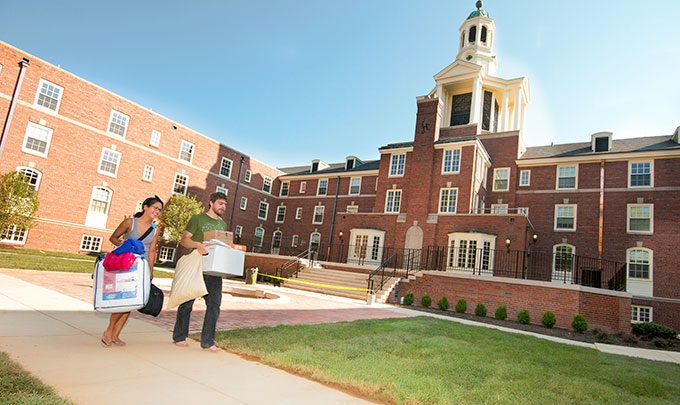 Gender-inclusive housing in 2016?
Ohio Wesleyan's lack of gender-inclusive housing may prevent some students from living with who they are comfortable with, and Residential Life (ResLife) has plans to change this.
Gender-inclusive housing means students of all gender identities can live together in the same room or suite.
According to a document written by interns at the Spectrum Resource Center, "gender-inclusive housing provides students maximal choice in determining and taking responsibility for their own living arrangements."
One of the students impacted by OWU's non-inclusive housing is freshman Ryan Bishop, a student from Bulgaria who identifies as transgender.
Bishop said he was initially assigned female roommates because he is documented as a female, but was then offered a single room.
"Basically I was told that they (ResLife) can't put me with male students because gender-inclusive housing is not a thing here," Bishop said. "But a single room is what they can offer me."
He said he thought the administration would approve his desired placement if he changed his gender on his documentation, but it would be "problematic" if his parents found out.
Bishop recently accepted a bid to the Chi Phi fraternity, but is not allowed to live in the Chi Phi house because it is all-male housing.
Senior Kyle Simon, a member of Chi Phi and an intern in the Spectrum Resource Center, said for Chi Phi to be able to extend Bishop a bid, the fraternity brothers had to call their national headquarters. Then, he said they talked to Dana Behum, assistant director of student involvement for fraternity and sorority life, who was "extremely supportive."
Bishop said living at Chi Phi would be great, though he is a private person and would prefer having a single.
He said he had not intended to join a fraternity at first, but chose to accept his bid to Chi Phi because he knew the brothers would provide the kind of support he never had.
Simon said even with the current plan for gender-inclusive housing, Bishop may not be allowed to live at the Chi Phi house because the plan focuses on internal bathrooms where men and women are already housed.
"If we at Ohio Wesleyan are talking about how diverse we are and how great of a supportive community we are, and our policies don't support transgender students, then how supportive are we really?" Simon said. "And currently, our Residential Life staff does very, very little to accommodate transgender students."
Chad Johns is an associate chaplain and adviser to Chi Phi, and said he has heard OWU loses prospective students because of the lack of gender-inclusive housing.
"I think gender is one of the things we get overly concerned about a lot of times in religion," Johns said. "I think this is a campus where people stay with their friends in different contexts, and letting that be an official living situation isn't anything to worry about as long as everyone who's involved wants to be in that living situation."
Meredith Dixon, assistant director of residential life, said the Spectrum Resource Center, Women's Resource Center and SAGE House are working together on a proposal for gender-inclusive housing that the ResLife office will consider.
She said her office has been working on bringing gender-inclusive housing to OWU for over a year and hopes to implement it by the fall of 2016.
"We're not quite on the cutting edge, but we're also not far behind," Dixon said.
Converting residential facilities to be gender inclusive would not be expensive or involve many changes, she said.
"We're actually pretty lucky because most of our facilities have suite-style rooms and bathrooms, so we don't have to do a lot," Dixon said.
She said Bashford and Thomson Halls would likely remain single gender by floor. The other residence halls would have gender inclusive suites, and students could choose to opt in or not.
Dixon said educating people about gender-inclusive housing would be an important task and she was curious to see how the change is received, especially by alumni, parents and older members of the community.
"Gender-inclusive housing is something that really only pertains to a small number of students, but I think for that small number of students it's really important to their daily life and their level of comfort here," Dixon said.