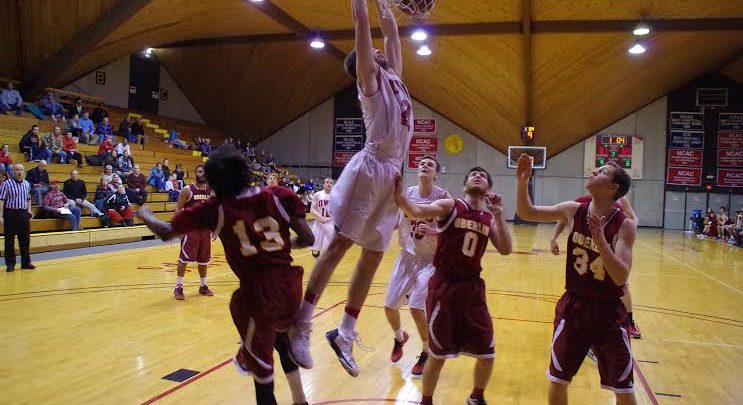 Men's basketball beats Oberlin 83-66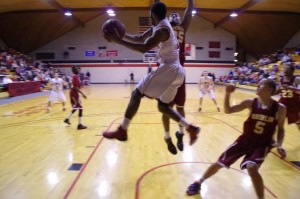 It was a matchup that had been played twice before, and this time wasn't very different from the others.
But this round was worth more – after their third win against Oberlin College, the Ohio Wesleyan men's basketball team will advance to the North Coast Athletic Conference's tournament semifinals against DePauw University.
The women's basketball team was also playing at Oberlin during this game, and won 75 to 58 with a career-high 24 points from junior Emily Julius.
Like the men's team, they'll face DePauw next, but the OWU women's team lost against them 74-69 in their previous matchup.
The men's game will be this week on Feb. 27 at 8:30 in Branch Rickey Arena.
In the regular season, DePauw took on the OWU men's team twice, and lost both times – first on January 17, 76-64, and again on February 21, 86-77.
"We know we're playing a really good team, we're going to enjoy this one tonight and start getting ready for DePauw tomorrow," said men's team head coach Mike DeWitt.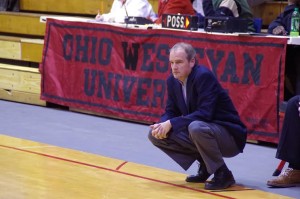 "…Being the regular season champions is, you know, obviously a good thing. We're on to our next goal now, which is to try to win the conference tournament."
The men's team has three consecutive appearances in the NCAA tournament as well, and DeWitt said he hopes for a fourth, which they'll automatically get if they win the conference tournament.
If they don't win, they find out if they get an at-large spot March 2.
DeWitt said the team relies greatly from having a wide range of talent; in the regular season four of their five starters averaged more than 12 points a game. Junior post Claude Gray led with 19.8 per game; in this game he had 31 points.
"We have a lot of different weapons, we have a lot of different guys that can do a lot of different things," DeWitt said. "That's our biggest strength as a team."
"I think the best way to describe this group is they are really a true team," said athletic director Roger Ingles. "You had four different kids this year that were player of the week in the conference – you can't just shut down one guy."
What they don't have a lot of, though, are seniors – there's one on the whole roster, senior starter Nick Felhaber.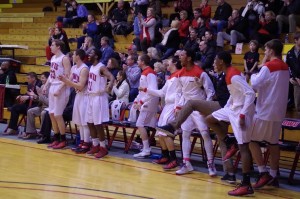 "It's been interesting, really we've got a lot of guys who play like seniors so it doesn't feel like I'm the only senior," Felhaber said.
"He's a great senior, he's a great leader and we're going to miss him once he graduates," DeWitt said about Felhaber.
At the start of the year, Felhaber said, OWU was predicted to finish fourth, so finishing first has been a great experience.
On the other end is starting guard Nate Axelrod, a freshman, but he said the team's welcomed him into the ranks.
"To be honest, it was a little nerve-wracking…coming into college, new teammates, new players I'm playing against."
Looking toward the Friday night game, Axelrod said it'd be a "great feeling" to be at home with fellow students behind him and the team.
Ingles added he hopes "a lot of folks from the university" support them, including students. The current Weather Channel forecast puts the Friday night temperature at -7℉, with a 10 percent chance of snow.