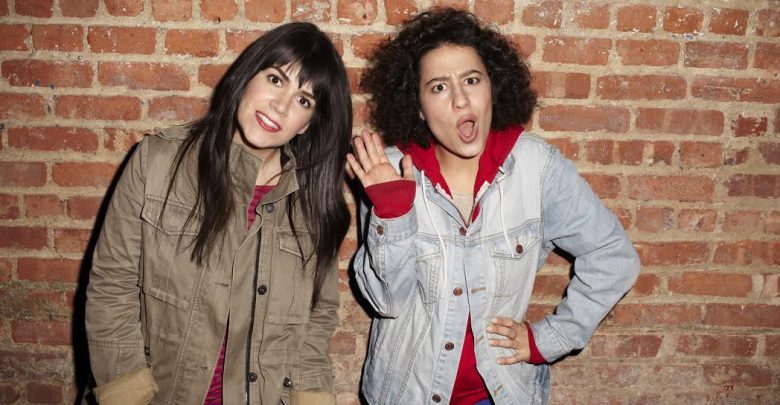 Female-driven comedy is needed more than ever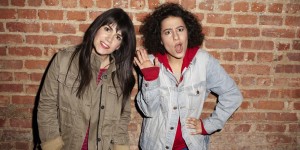 For about 13 weeks, my favorite day is Wednesday at 10:30 p.m. It's when my favorite show "Broad City" airs on Comedy Central. It follows Abbi and Ilana through their trials and tribulations as young women in New York City. It's not one of those typical New York female shows, like "Sex and the City," which I happen to love. It's so much more.
If you've never seen this show, you're majorly missing out. I think it's one of the funniest shows out there. Abbi and Ilana are relatable; they're young women who are working dead-end jobs while trying to figure out what they actually want to do. Every show includes some cringe-worthy moment, which makes it authentic. For example on last week's episode, Abbi kicked a soccer ball while wearing roller skates to some cute men and fell. If that isn't realistic, then tell me what is.
One reason why I'm so drawn to "Broad City" is because of its realistic approaches to sex, love and being young and naive. Both Abbi and Ilana encounter some unsavory situations concerning sex and relationships, but the way they handle these experiences is what makes the show brilliant. They're frank and honest with each other and themselves, which in my experience is completely realistic. I mean, I'm not as funny as they are, but I'm working on it.
Another Comedy Central show (who would have thought Comedy Central would be such a trailblazer?) that I love is "Inside Amy Schumer." Another female-driven show, but instead of a single story a week, Schumer's show is a series of sketches interspersed with some of her hilarious stand-up comedy. Schumer talks about everything from sex to food to diets to therapy. I've seen every episode of both seasons of "Schumer" so many times I can recite some of the skits verbatim. Another strong woman in comedy not trying to be something she's not. Yes, her comedy is more female-centric, but plenty of men find it relatable and hilarious.
If you ask me, these two shows are very important for women in 2015. Why? Because these are women who aren't afraid of being funny; who aren't afraid of talking about uncomfortable sexual situations or periods or typical "female" things. They aren't trying to be "cool girls," the girls who were made famous, rather, infamous, in that passage from "Gone Girl." They're authentically themselves, which comes across in their comedy. Their vulgar and stupid, but not because they're trying to impress some guy or seem "cool"; they're doing it because they can be stupid. They're being vulgar because guess what? Women are vulgar; women are stupid. And these shows don't hide it.
Female driven comedy is more important than ever now. With the unfortunate cancellation of "Parks and Recreation" with the amazing Amy Poehler (who is actually a producer of "Broad City") there is definitely a growing chasm between male and female comedians. I mean, when Jon Stewart announced his retirement, the first person I thought of replacing him was Jessica Williams, a correspondent on the "Daily Show." And on the "Saturday Night Live" 40th anniversary show, the strongest players in my opinion were the women. But it seems as though the television higher ups never realize it and end up hiring another white male.
Luckily, with "Broad City," "Inside Amy Schumer," Tina Fey's new Netflix comedy "Unbreakable Kimmy Schmidt" and the brilliant "The Mindy Project" by Mindy Kaling, I think female driven television comedies are making a strong presence in the media. These strong, funny women are needed to show young girls and women it's okay to be stupid and silly, because it's normal. And it's okay to be funnier than men and not to hide your style of humor. These women are people that I look up to; to learn from my mistakes with. Now only if there was that much progress in the movie industry with giving meaty roles to women in films. But that's another issue on itself.