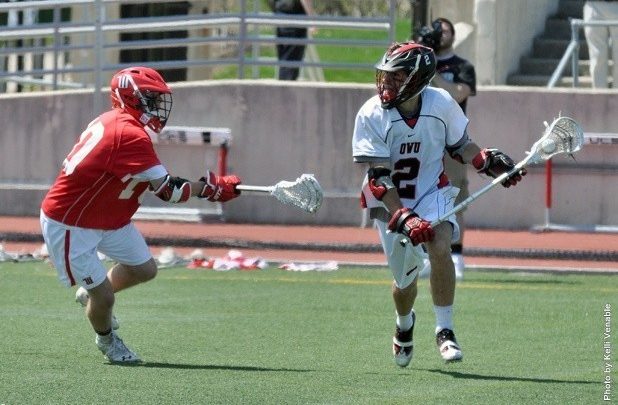 Men's lacrosse takes on opposition and weather
Freezing temperatures and several inches of snow could not stop the Ohio Wesleyan men's lacrosse team; however, it did cause them some trouble.
Because of bad weather, the team had their Feb. 14 season opener against Augustana College moved to the Woody Hayes Center indoor facility on the campus of The Ohio State University.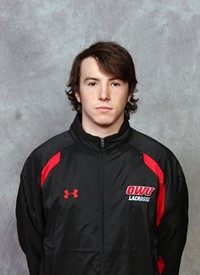 "It's one of the nicest facilities in the country," said senior attacker Tommy Minkler. "It was one of the coolest playing experiences I've ever had."
Minkler scored two goals in OWU's 17-4 win over Augustana.
The second game, which was going to take place on Feb. 21 in Salem, Va., against Roanoke College, was postponed. Weather was once again the determining factor.
"We were all looking forward to the matchup against a good Roanoke team," said senior midfielder Brendan Bouchard. "Thankfully our coaching staff and administration were able to get the game rescheduled in March when it will be a little nicer out."
The rescheduled game will take place on March 21.
With the weather gradually warming up the Battling Bishops were able to have games against Otterbein University and Franklin & Marshall College. Both games resulted in OWU wins.
However the men's lacrosse team, now at 3-0, is still having trouble practicing at Selby Stadium.
Minkler says that the team has to remove snow and ice before each practice using nothing but a single snow blower and a few shovels.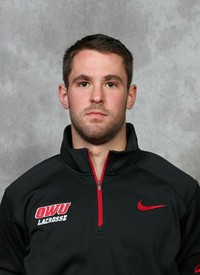 "The snow blower removes most of it but there is still always a thin layer of snow we have to use shovels on," Minkler said. "It kind of brings us all closer together when we are out there shoveling the field."
Sometimes the snow is too much and the team is forced to move inside to practice in Gordon Field House.
"With the way the weather has been recently we have been taking it day by day as far as practice goes," Bouchard said. "We have gone inside for a couple walk arounds but it's difficult to get a high quality practice inside, so we try to get outside as much as we can for as long as we can."
OWU's next game is March 4 when they take on Hanover College at home. They will then go on the road to face Salisbury University on March 8.