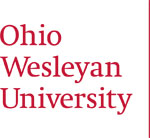 International students pressured to find jobs post-grad
With graduation looming, seniors are beginning to feel the pressure of uncertain post-grad plans. International students—if they wish to stay in the country—must find a job within three to five months of graduation, adding extra stress to this already tumultuous transitory period.
According to the Institute of International Education, a non-profit that releases an annual "open doors" report, the number of international students at colleges and universities in the U.S. has increased by 8 percent "to a record high of 886,052 student in the 2013/14 academic year."
"I decided to go to school in the U.S. because I believed that this country has the best higher education in the world," said Ibrahim Saeed, a senior from Karachi, Pakistan. "However, there's a cliff for [international students] after graduation."
According to current U.S. immigration policy, international students studying in the United States on an F1—or student—visa have three to five months after graduation to find a job under their student visa. This work authorization under the student visa category is referred to as "optional practical training" (OPT), which allows them to stay in the U.S. for 12 months, with the possibility of an additional 17 months after graduation if their major was in STEM (science, technology, engineering or math) fields.
According to Dorota Kendrick, OWU's assistant director of International and Off Campus Programming (IOCP), "OPT serves as a great opportunity for students to gain practical experience in the field that they have just invested the last four years of their life studying."
"Immigration permits them to do this on a student visa without having to worry about obtaining a work visa," she said.
Adding another obstacle to employment, international students must find a job directly related to their major. This can pose a problem for students with liberal arts degrees.
"Students from the U.S. can take any job that they are offered, and while that might not be ideal they are not restricted to certain kinds of jobs that relate to their majors," senior Megan Buys said. "International students have extra laws that they have to follow, and I think trying to color within those lines creates a different kind of pressure for many students."
Buys hails from Pretoria, South Africa and said she has applied to several graduate schools, hoping to extend her student status. However, Buys also has applied to several jobs as back up options, but has run into issues finding jobs directly related to her history and psychology majors.
"Even though I have a lead about a writing job with a publishing house, I might not be able to take it because creative writing is my minor, not my major," she said. "I think this is extraordinarily unfair given the fact that I have eight writing credits on my transcript that are from all three of my focus areas, not just English."
Kendrick also shares Buys' discontent with the current system.
"In the decade or so I have been doing this, it has been frustrating to see some students struggle with the major specific limitation to their job search or even the limitation of not surpassing the accrual of more than 90 days of unemployment," she said. "The transition from college life to work life is stressful on its own, and it seems unfair that additional limitations are placed on international students in this already stressful time in their lives."
For other international seniors however, these limitations have served as motivation to begin the job search early.
Mainza Moono came to Ohio Wesleyan from Lusaka, Zambia and will be graduating with an economics major and management minor. Moono said he already has an investment banking position lined up post-graduation, thanks to an internship in wealth management he had last summer. Moono said he received this internship with the help of the economics department's internship coordinator.
"Personally, I don't feel the pressure," he said. "The finance industry is very competitive, and the job application process happens very early, and very fast. The best, and most competitive positions are already filled by December, of which half were filled early in October. I got my job offer in early October 2014."
Moono said he views the restrictions on major related positions fair.
"We spend four years studying something we think we are passionate about," he said. "That's a lot of time to spend on something you don't want to eventually pursue a career in. The policy is competitive, and forces graduates to focus on a career they have the most experience in from an education standpoint."
Similarly, Saeed—a computer science and economics double major—has accepted a technology analyst position with JP Morgan Chase, who will sponsor his work visa. Saeed attributes the experience he gained through his Summer on the Cuyahoga internship last summer with his procurement of this position.
Other seniors though, are still in the process of looking for jobs.
"There is more pressure on me to find a job than the average graduating senior because even to spend more time in this country after graduation, I need to have a job," said senior Zain Kahn, who wants to work in the U.S. before obtaining his Master in Business Administration and returning to Kiratchi, Pakistan to start his own company.
"I do have the option of going home and working [after graduation] but the professionalism and opportunities found in this country are hard to match in Pakistan," he said.
Ohio Wesleyan does provide resources to help international students prepare for their postgraduate plans.
International students are automatically enrolled in a mandatory course (worth .25 units) UC 99, or international student success, taught by Kendrick. Two of the seven sessions of this course are specific to F1 regulations.
"I cover, in very thorough detail, all the work authorization options including OPT," she said. "Once per term I also hold work authorization options for F1 student workshops for those students that need a refresher or have questions. I also hold another meeting for seniors, called senior transitions, where among other topics, I discuss OPT requirements and application procedures."
While IOCP works with international students' visa concerns, the Office of Career Service (OCS) helps students with their job search.
Nancy Westfield, assistant director of OCS, said on a whole, international students utilize the resources OCS offers earlier in their college careers than the average student.
"Since their job search is inherently a little different, [international students] do start thinking about what they are going to be doing with their major and building up their resumes sooner than the average student," she said.
Despite these resources, the underlying frustration with the system remains.
"As a university we are so accommodating but with Immigration it is very black and white and life isn't black and white," Kendrick said. "From my perspective, one of the many advantages of a liberal arts education is that it allows students to gain valuable skills and a greater depth of knowledge from multiple disciplines that will lead them to excel in an array of different fields after graduation. The major specific limitations that Immigration imposes seems counter intuitive to that purpose."