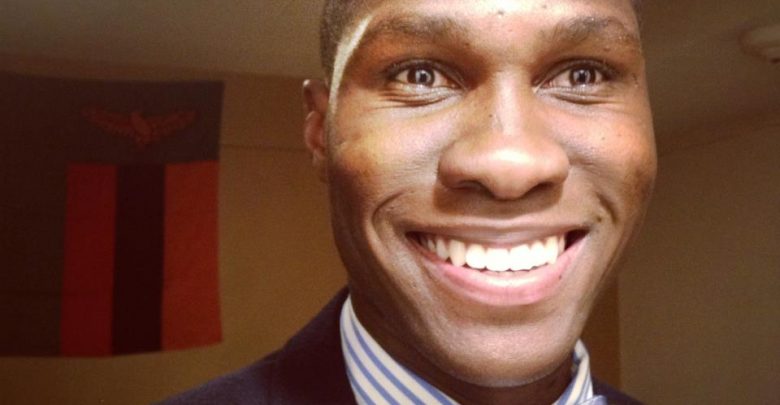 Dating app under development
By: Sara Hollabaugh, Transcript correspondent
Popular iPhone applications come and go, but a senior at Ohio Wesleyan believes he can create a new dating application that will exceed users' expectations.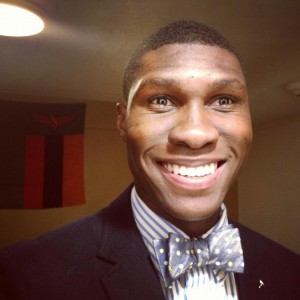 Senior Mainza Moono said he knows his app is going to be great, although similar to Tinder and other popular dating apps. He said he hopes to solve their biggest problem: people making a lot of matches but not going on dates.
"I can only imagine how many heart matches women get," said David Wygant, a Huffington Post contributor. "Men probably sit there, heart matching every woman on [Tinder], hoping one will get back to them. It's so funny that the symbol for a match is a heart too. This app is far from making love connections. It's all about look connections!"
Moono said he agreed with Wygant, which is why he is committed to making a successful application.
According to Moono, last summer he and his colleagues were using dating apps and would continuously discuss them together, which is how he got the idea to create a new app.
"One night we were sitting at dinner talking about applications," he said. "We started talking about their problems and thought that if you combine a few of them, you can solve a lot of problems that each one individually has."
Realizing that this could be something groundbreaking, Moono said he created a Google document to write about the problem qualitatively.
When he returned to Ohio Wesleyan for the fall semester, he took an entrepreneurship class, where students have to come up with a business idea of any sort. Moono said he and his group used the dating app idea as their project.
This semester, Moono is in an economics class that now allows him to add the quantitative side of the project.
Besides in his classes, Moono is working on the application with a fellow intern from Stanford and their friend, a software engineer, who will build the app. Moono said his current goals are to focus on the product and create something that users can appreciate.
"We have no money making strategy now…money will come later," he said.
According to Moono, the app will be free—similar to Tinder—and will be targeted to millennials, which ranges from 18 to 35-years-old.
"I've found [the 18 to 35] age range to be the most fitting from data collected in my economics class because they are the ones who are downloading and using the current apps," Moono said.
As for when the application will be ready, Moono said he hopes that it will be done by the end of the summer.
Moono said he has three months after graduation before he starts his job in San Francisco.
"I have a lot of time to dedicate to it," he said.
There are a lot of things that Moono and his team have to figure out before their app is launched, such as if they will have to use their own money.
Moono has figured out one way to avoid major costs though, which is by having his software engineer as his friend and part of his team.
Another aspect that is in the works is where the app will be available because the app requires a network effect, "which is people knowing each other," Moono said. He said he knows he has to start small, which will most likely be at a college.
"We don't know where yet, but it's going to be strictly in one place," Moono said.
For now, Moono is collecting answers to a survey that he sent out to Ohio Wesleyan alumni, juniors and seniors and hopes to find the right information to make his application work.
"I would definitely say that people are getting more matches on Tinder than going on dates," said Sara Hamilton, a junior interested to find out about the app. "The desire for personal contact has been practically eliminated, so a new application would have to be able to find a way to get past that crucial problem of modern day dating."
Privacy regulations and determining whether or not they should make it a company are among the major questions that Moono and his team will research to make their application work exactly how they want it.