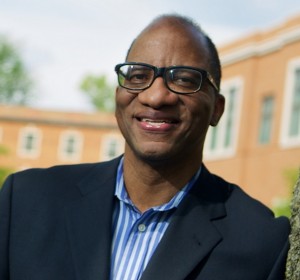 The American journalist and author Wil Haygood is set to speak at Ohio Wesleyan's commencement ceremony on Sunday, May 10.
Haygood was chosen by Ohio Wesleyan president, Rock Jones and senior class president, Elizabeth Fisher.
Haygood is known for his Washington Post article, "A Butler Well Served By This Election." This article was about Eugene Allen and serves as the basis for the movie The Butler, which came out in 2013.
Haygood has covered many monumental events in history such as Hurricane Katrina, which hit Louisiana in 2005. He has also covered the presidential campaign of Barack Obama in 2008.
Since the release of the movie, Haygood has written a book about Allen, entitled The Butler: A Witness to History. His work is based on butlers that have served in the White House during different presidencies.
"He's had a very exciting life so far, so I'm sure he will have an interesting speech and advice," senior Sarah Dailey said.
Haygood was taken hostage by Somali rebels in 1990. He was rescued by troops from Pakistan and in that same year, he was outside the South African prison, which was housing Nelson Mandela. At that same time, Mandela was released.
"I am very excited to hear what he has to say," senior Alex Thrasher said. "It seems as though he has had very interesting life experiences, and has made the most of them in a very positive way."
As part of the ceremony, Haygood will be awarded an honorary Doctor of Humane Letters degree from OWU. The university saw this fit through his many personal and scholarly achievements.
"Wil Haygood is an amazing author and I am so glad that Ohio Wesleyan has chosen him to speak at graduation," senior Ali Smith said. "I am looking forward to all that he has to say and the advice that he will share with us."