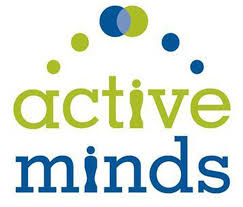 Active Minds aims to break stigma, hosts speak out about mental health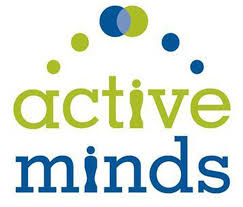 By offering a space for students to discuss personal experiences and difficulties with mental health, Active Minds is attempting to shift the negative light away from disorders such as depression and anxiety.
Thursday, April 24, Ohio Wesleyan's Active Minds chapter hosted their second speak out. Despite the seemingly minimal turn out to Bishop Café—only a handful of students outside of the club were present— club president junior Alyssa Lucas still felt optimistic about the event.
Lucas said she would rather have a small and welcoming audience that will be enthusiastic rather than a large and possibly unresponsive one. The club's first speak out was in 2014. Lucas said it had much higher attendance, "It was a huge success last year, we actually had to cut it short because so many people were sharing their stories. It was really great though, so we decided to do it again."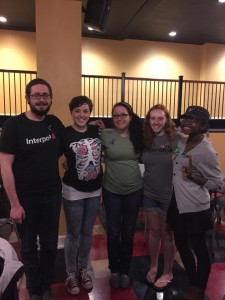 Compared to other related events on campus, such as Anthology of Survival, the speak outs are designed with little restriction. Attendees are invited to share any sort of story that they find so "pertinent" as Lucas described. Speakers are not required to submit a pre-written story beforehand, and are free to share spontaneously.
"We want people to be able to stand up and say whatever they want to," Lucas said. "Whether it be their story, or someone else's story that has affected them, it is a pretty open place to talk."
Active Minds vice president junior Abby Hanson said speak outs can also be an opportunity for people to learn more about their own mental health. Hanson said that sometimes people recognize their own problems in the remarks that speakers make and realize that they may need to seek assistance. In order to help attendees, two members from Counseling Services were present at the event.
Despite a small audience, the speak out lasted over an hour. At first only members from Active Minds shared their stories, but as the room seemed to grow more comfortable, other students spoke as well. A range of issues were discussed such as suicide and self-harm, difficulty with medication, acceptance of diagnoses and hope for the future.