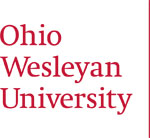 New interactive whiteboard system available to students
Information Services (InfoSys) has bought a new innovative system which turns any wall into an interactive whiteboard.
This new system works with Mac or PC, and hooks up to almost any projector or HDTV, up to about 100 inches diameter.
OWU instructional technologist David Soliday said, "Interactive presentations promote more engaged learning. Using an interactive system, the instructor's hands are on the display, rather than a computer or tablet. It also empowers collaboration, as students can come up and interact with the display in response to prompts or questions, or as part of group collaboration."
Along with the interactive system is a pen that is used as a computer cursor to annotate and draw on the screen, which will be projected on the wall. These units cost about $149 each and can be used by professors and faculty on campus by contacting InfoSys.
These systems can be useful in the classroom to invigorate lessons, presentations or meetings.
According to the technologies website, "your drawings, gestures and highlights will all appear on the live image in real time. IS-01 is even compatible with a wide variety of software programs, meaning you'll be able to control what's on screen, just as if you were at the computer."
Soliday said, the IPEVO IS-01 is more beneficial than Smart Board systems because, "the IPEVO IS-01 costs $149, whereas Smart Board systems can cost ten times that much. It's also portable, so a department could have a unit that floats among the faculty. In fact, the Media Center is planning to purchase a couple to make available for borrowing."
The education department is planning on purchasing a device for permanent installation in room 208.
"I am excited that this technology will be available for the university. It's important that we keep up with the new systems that will improve the learning experience in the classrooms," junior Mira Singhal said,
Soliday said he saw the IPEVO IS-01 being demonstrated at the Ohio Educational Technology Conference in February and was impressed by the concept and price. From there sales representatives offered to send a demo unit.
"IPEVO is a young company but they have a compelling product at a great price." Soliday said. "These systems, and other IPEVO products, are gaining traction in primary schools, and I'm sure colleges will find the IS-01 appealing for its versatility and its price."