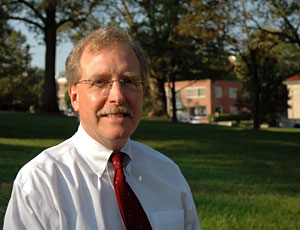 Student Affairs veteran changes focus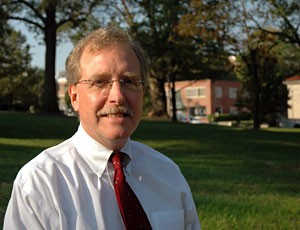 After 40 years in the Student Affairs office, Craig Ullom decided to make a change.
"With over half of that time as a senior Student Affairs officer, I believe it is time in my career to explore other ways I can contribute to the higher education community," Ullom said.
Ullom believes the Student Affairs team in place is ready for his departure.
"For me this change is offset by the challenge and excitement of new opportunities and next steps," Ullom said. "Knowing there is a wonderful Student Affairs team in place makes this decision less difficult as well."
Though stepping down as vice president, Ullom will maintain a role on campus.
"I will be working on strategic initiatives and projects that impact student persistence and success," Ullom said.
President Rock Jones said Ullom's departure will allow Ohio Wesleyan to review the Student Affairs program.
"This transition gives us the opportunity to consider how the division can best support students and Ohio Wesleyan in the future," Jones said.
Jones said they will assess other schools as well, then search for a new hire.
"Following this review, we will develop a position description for a new leader and launch a national search to identify the individual best suited to serve in this capacity in the future," Jones said.
Dean of Students Kimberlie Goldsberry was asked by President Jones to serve as the interim vice president of student affairs for the 2015­2016 academic year.
"Dean Goldsberry has provided outstanding leadership in six years at Ohio Wesleyan," Jones said. "She is well­suited to serve as interim vice president. We are fortunate to have someone on campus readily available and highly qualified for this interim role."
Ullom agrees with President Jones' decision.
"I am thrilled for Kimberlie," Ullom said. "She is a consummate professional who is well-prepared for this position."
Goldsberry is equally thrilled about the change.
"I am extremely excited to serve OWU and our students in a new capacity," Goldsberry said. "It affords me to the opportunity to understand even more about our institution and work more closely with the other members of the Senior Leadership Team."
Goldsberry said she hopes to achieve institutional goals and collaborate with her colleagues in the Student Affairs for student success.
With Ullom stepping down and Goldsberry transitioning on campus, Kurt C. Holmes will be the new dean of students for the 2015­2016 academic year.