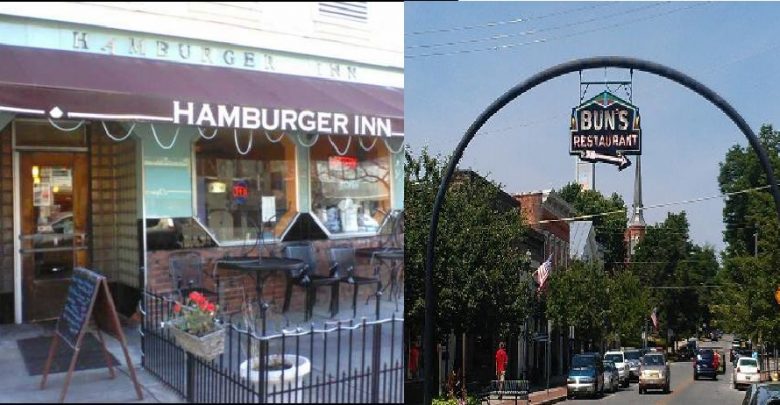 Food points: deal or no deal?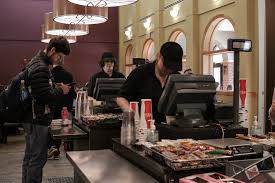 Using Ohio Wesleyan food points to get an off-campus meal isn't a bargain.
According to WCSA President Jerry Lherrison, students can be charged up to 44 percent extra by the establishment they visit. Furthermore, OWU takes 30 percent of all off-campus purchases, regardless of a mark-up, which encourages participating businesses to increase prices just to break even on those purchases.
In other words, the university and local business benefit when points are used off-campus, but it's no deal for students. The 100 points students purchase through their meal plans each semester don't go as far a students might think. And many students don't use them, even though they've paid for them.
Students are given a degree of control over the program through a voting system that decides which restaurants will be included each year, but even that process has its flaws.
The largest problem with the voting system seems to be that many, if not most, students don't know when or how to vote. In the fall of 2014, WCSA announced the process through a news release which also included a notice about the school's activity fee increasing.
Last year, 426 of 1,830 students signed into a WCSA survey to vote. Out of those, 398 voted.
Hamilton Williams card office secretary Nancy Tumeo said most students seem to know very little, if anything, about the program and many students – particularly freshmen – don't take advantage of their off-campus points at all.
The number of eateries that can participate is limited by the university, based on the number of card-scanning machines it has to distribute to the businesses.
Confusion exists on the other side of the program as well.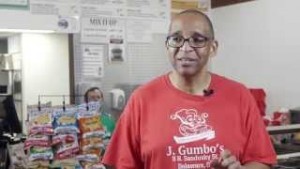 Richard Upton, owner of JGumbo's, said, "I'm very happy to be in the program. I think it's done well for business, but it's hard to connect with the students about the restaurant and get them to vote."
Upton said students who work for him suggested the best method for advertising would be flyers because other methods, such as including releases in the OWU Daily, are ignored by most students. Upton resorted to hanging signs in his establishment, encouraging students to vote in the election, which, he said, students don't seem to know is occurring at all.
Once a restaurant makes it into the off-campus program, the restaurant's part in profiting from the partnership is not done there. Restaurant owners who preferred not to be named voice similar struggles to quantify their benefit from the program as did Upton.
"My wife looks at the numbers sometimes and says, 'I don't see [the benefit].' But I do," Upton said. "I think about 20 percent of the business is OWU students and probably about 50 percent of those use off-campus points. This is the third year we've been able to take [food points]. The real bump comes from students getting used to coming, sitting down, having a good time even when they don't have the extra cash.
"We do the max mark-up 42 percent, and that's just to cover our costs and give the school its take. I'm not making 42 percent more money on each sale to students, not by a long shot."
Overall, representatives of all the restaurants who commented for this story were positive about the program despite any difficulties they found with promotion, the election process or contracts they signed as part of their affiliation with the school.
Another point of frustration, however, was the perception that some long-standing restaurants seem to always be on the list at the detriment of newer establishments.
Also, two years ago students made an effort to help the Delaware Community Market, a non-profit, by voting it into the program. They succeed, but few students visited the establishment, according to Tumeo, who said she believes the Market – a 22-minute walk from campus – was just too far for students when many other options line Sandusky Street near campus.
Upton said the slot used by Community Market could have been given to an establishment that may have better benefited from the program.
Vaquero's is another lightning rod for criticism from restaurateurs and students alike. Most troubling, according to multiple sources who didn't want to be named for fear of getting in trouble with OWU administrators, is the practice of letting students purchase alcohol using their food points. The off-campus program does not allow the purchase of alcohol with food points, but Vaquero's apparently has garnered a reputation for getting around the rule.
Multiple students recounted the process of making a joint food-drink purchase at Vaquero's – including alcohol – and splitting the cost on their meal cards so the cashier submits the alcohol purchase as "miscellaneous." Using that terminology makes it easier to get through the school's validation system. The practice was cited as a reason students were more likely to vote for the restaurant despite those same students noting occasions where the food supposedly made them sick. More issues with Vaquero's are borne out through their health inspection records.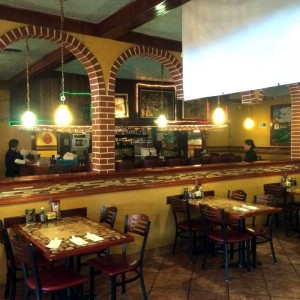 The owner of Vaquero's refused repeated requests for comment.
The restaurant consistently racks up health violations, according to an analysis of public records. During an investigation into five years of health records for all restaurants in the off-campus points program, Vaquero's had the largest file – 60 pages. Opa's Bar and Grill was next with 12 pages of health inspection reports during the same period.
For example, an inspection in February found three critical violations as defined by the Delaware General Health District. All involved keeping ready-made food improperly, such as leaving it near raw food. Hot and cold foods were not kept at proper temperatures. And refrigerated items were not marked to show when they were opened. An issue with cleanliness of food preparation surfaces has been a problem on and off since 2012.
In 2012, the restaurant was investigated for complaints of possible foodborne illness and cited for 11 violations. Over the past five years, the health district also noted employees have a history of failing to demonstrate knowledge about food safety.
The health district inspects restaurants at least twice a year for food safety issues, according to Karey Sanders, food safety sanitarian for the district.
Kim F. Eckart, administrative assistant to Dan Hitchel, OWU's vice president for finance and administration, said the university weighs input from students about the off-campus points program when making decisions about it.
Brown-Smith is a 2015 graduate of OWU and wrote this story as part of course assignment in May.